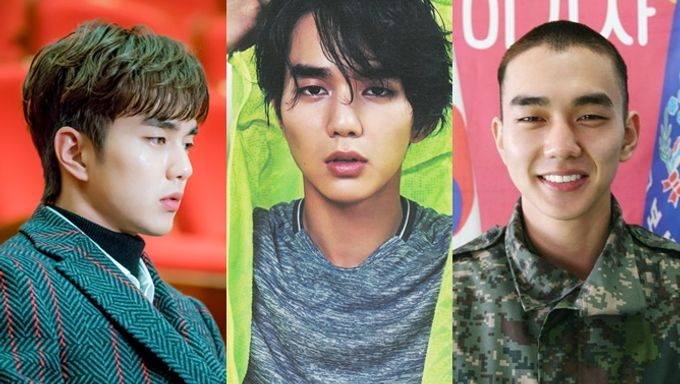 Koreans usually pick Yoo SeungHo and Park BoGum when it comes to choose a handsome celebrity with nice hairstyles. Both actors have many common points: born in summer 1993, polite, kind, handsome, cute, etc. Both are really appreciated by the Korean and international public.
Yoo SeungHo's hairstyles are following the trend in Korea and his own taste. they change according to his dramas or movies. He looks handsome in any hairstyles.
Here is the list of Yoo SeungHo best hairstyles.
Comma hairstyle
In "Remember: War of the Son" (SBS 2015-2016), Yoo SeungHo main hairstyle was this comma hairstyle (among other hairstyles). We can somehow say that this is one of the basic Korean actor hairstyles. At the end of the drama, he dyed his hair in a lighter color.
Sport hairstyle
The actor pulled this hairstyle for the movie "SeonDal: The Man Who Sells the River" (2016) press briefing. He acted along with EXO's Xiumin in that comedy-historical project. The wet style and no bang gave him a charismatic look.
Medium length hairstyle
In 2015, Adidas chose the actor as their running model for their "Ultra Boost" Campaign. The actor did a photoshoot for High Cut with the brand outfits. It was before the premiere of his first movie after discharge "The Magician" (2015). Fans could not help but notice his mature look and physique that suits his medium length hairstyle.
Historical drama hairstyle
Yoo SeungHo is used to historical drama and already played different roles in those. As emblematic dramas, we could name "Warrior Baek DongSoo" (SBS 2011), "Arang and the Magistrate" (MBC 2012), and "Ruler: Master of the Mask" (MBC 2017). This historical drama hairstyle in "Ruler" gave him an impressive look, going along with him riding horses and doing martial arts. This is a behind the scene picture with the actor facing the heat.
Army hairstyle
Yoo SeungHo finished his mandatory military service, started in March 2013 and ended in December 2014. Not only he is quite an exception among Korean celebrities to enlist that young but also quite an exception for having finished his service with great honors as an assistant instructor of the Recruit Training Center. He even was chosen to appear in the Korean army promotional video. Even with this hairstyle, he still looks handsome.
Short bang hairstyle
After "Ruler: Master of the Mask" (MBC 2017), the actor had an interview to talk about the drama. After having medium length and long hair during the shooting of the drama, he cut his hair quite short showing his thick eyebrows. He previously said that he was pretty confident and proud of them.
Bang hairstyle
In "I Miss You" (MBC 2012-2013), he played the role of Harry. He had this bang hairstyle which is usually the one of idols. This was the last drama he did before enlisting in the army.
Traditional women hairstyle
For the movie "SeonDal: The Man Who Sells the River" (2016), the actor transformed himself into a woman for the first time of his career (only briefly). He confessed "I thought I would be pretty with the appearance of a woman because usually, people tell me that I have a pretty face. After seeing it on screen, I realized I look exactly like a man". He added that he will never forget this experience.
Urban hairstyle
It is his latest hairstyle, the picture was taken at the VIP movie preview of "Be With You" (2018) starting with So JiSub and Son YeJin. He came to support the movie. Earlier in his career, Korean gave him the nickname of 'little So JiSub' as their eyes have similarities. That hairstyle gives him the look of a trendy Seoulite,
With a cap
Actors usually attend drama script readings quite comfortably. Yoo SeungHo most of the time comes without makeup and with a cap. This natural look makes him appear very cute. This picture is from the script reading of "I'm Not a Robot" (MBC 2017-2018).
Which hairstyle is the best? Do you think of another hairstyle?
Read More : Top 5 Handsome Actors in Historical Costume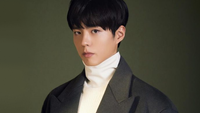 Became a fan of Park BoGum
You can now view more their stories