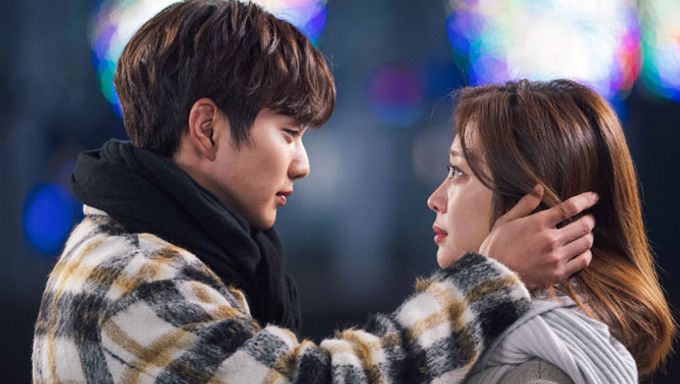 There are numerous people asking us about underrated romantic comedy after the 10 Best Romantic Comedy K-Dramas To Have On Your Watchlist. Are you done watching the most popular dramas and are looking for more? This list is for you.
It is always hard to make a good drama watchlist, hopefully, the following list will help you. It is composed of 10 dramas that receive less attention from the public even if they have great plots with great actors. They are underrated dramas.
Let us know in the comment which one would you advise your friend to watch or which drama we missed out in that list according to you.
1- "My Strange Hero"
When: 2018-2019
Cast: Yoo SeungHo, Jo BoAh, Kwak DongYeon
Summary: It tells the story of BokSoo that was unfairly expelled from his high school because he was accused of being a school bully. When he is an adult, he plans to get revenge by going back to the school. However, it did not go as planned. He starts to get in trouble again and get linked to love again.
Why watch?: Starting with the main actors' outstanding acting skills and the original plot of an adult entering high school again, it is a must-see. On the overall, the show has humor, cute scenes, touching stories, a solid issue to be overcome, and a critic of the Korea education system. The drama is based on revenge but it is actually more light, don't expect much on that side.
2- "7th Grade Civil Servant"
When: 2013
Cast: Joo Won, Choi KwangHee, 2PM's ChanSung
Summary: It tells the love story between NIS rookie agents hiding their identities.
Why watch?: If you like comedy, and romance with a bit of action this is for you. The drama has many funny scenes that will get hooked onto the show and the cute couple.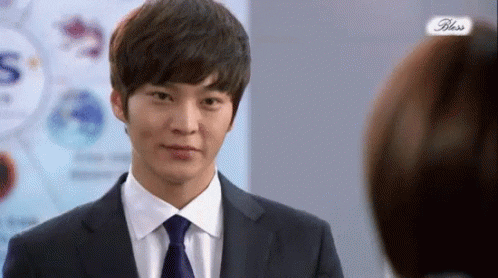 3- "Cinderella and the Four Knights"
When: 2016
Cast: Park SoDam, Jung IlWoo, Ahn JaeHyun, CNBLUE's Lee JungShin, Choi Min, Apink's NaEun
Summary: Eun HaWon (Park SoDam) received the mission to change these three handsome chaebols who are impossible to control into humans. She starts to live in the mansion to fulfill her mission and ends up being in a love quadrangle (adding on the bodyguard).
Why watch?: If you like K-Dramas like "Boys Over Flowers" or "The Heirs", this is for you. If you don't like this type of K-Drama, you might want to look out for something else. The story is fun, sweet and light from the beginning to the end. The viewers' heart also has a hard time to decide who to root for between these 4 eye-candy men who have their own colors and stories.
4- "High Society"
When: 2015
Cast: UEE, Sung Joon, Park HyungSik, Lim JiYeon
Summary: It tells the love story of a chaebol daughter and a man who tries his best to climb up the social ladder.
Why watch?: There has been quite a debate about this drama -either you like it or not- but many agree on the perfect chemistry of the second lead couple (Park HyungSik and Lim JiYeon) who steal the spotlight of the drama. Their couple's story is captivating and has an incredible level of intensity.

5- "Modern Farmer"
When: 2014
Cast: FTISLAND's Lee HongGi, Park MinWoo, Lee SiEon, Kwak DongYeon, Lee HaNee
Summary: It tells the friendship and love stories of the 4 members of a rock band who come to the countryside to farm.
Why watch?: The keyword of this drama is "crazy hilarious". If you want to see dorks faces having crazy adventures, this is for you. The drama is quite new in the fact that the drama is set in the countryside which is exceptional for a K-Drama. The lead character acted by Lee HongGi suits him perfectly. Don't expect too much from the love stories.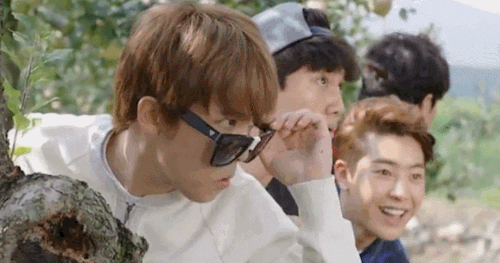 6- "Personal Taste"
When:  2010
Cast: Lee MinHo, Son YeJin, Kim JiSeok
Summary: The cohabitation story of a fake gay man and a girl who is always betrayed in love.
Why watch?: This drama will never be too old. The two actors acting draw the viewers into their characters. The story is comic and addictive. On the overall, this is a good romantic comedy.
Note: The word "underrated" for this drama is still debatable. It is a popular drama yet however rarely mentioned compared to other Lee MinHo's dramas.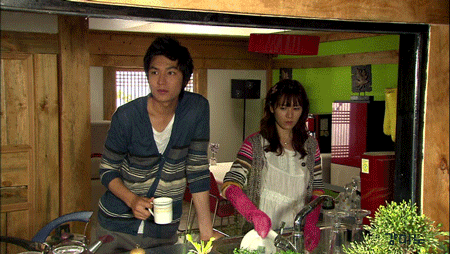 7- "The Beauty Inside"
When: 2018
Cast: Seo HyunJin, Lee MinKi, Lee DaHee, Ahn JaeHyun
Summary: The special romance of a woman that lives with the face of another person for a week every month and a man who cannot recognize faces at all.
Why watch?: The two main couples are sweet and moving with mature love stories. The story is also well written and engaging. On the overall, it is a good romantic comedy.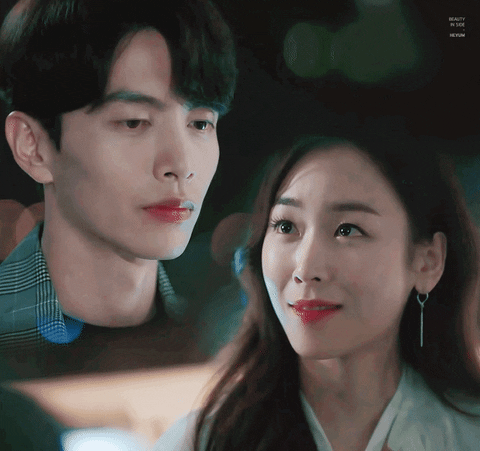 8- "The Package"
When: 2017
Cast: Lee YeonHee, CNBLUE's Jung YongHwa
Summary: It tells the events and communications that takes places when a group of people with different stories travel in France with a package tour.
Why watch?: First, most of the drama is filmed in the beautiful sceneries of France (and not only Paris) giving a lovely background to this drama. Second, this drama is somehow quite different from others, it has its own uniqueness. The drama looks simple at first but the drama's story is quite deep. Don't expect much romance.
9- "Still 17"
When: 2018
Cast: Shin HyeSun, Yang SeJong, Ahn HyoSeop, Wang JiWon
Summary: A 17 years old promising genius violinist star that was going to enter a music school in Germany suddenly got into an accident one day. She falls into a coma and was in a vegetative state in the hospital for 13 years. She suddenly opens her eyes at the age of 30 and the story starts when she meets Gong WooJin.
Why watch?: The story is engaging and touching. The main characters are lovable and interesting with their own wounds and personality. The drama is worth watching and will warm your heart.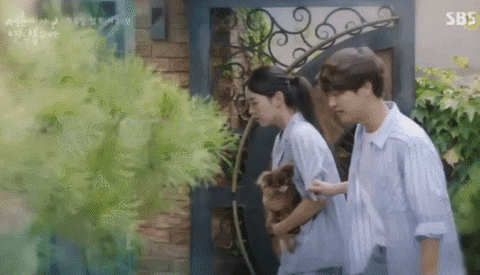 10- "Where Stars Land"
When: 2018
Cast: Lee JeHoon, Chae SooBin, Lee DongGun, Kim JiSoo, SF9's RoWoon 
Summary: It tells the story of a new employee with secrets and an employee of one year with troubled stories that embrace each other wounds while meeting people in Incheon Airport.
Why watch?: One of the main reason to watch this drama is the sincere and moving love story. Moreover, the main female lead is relatable making the drama even more entertaining. With a bit of mystery and a background set at the airport, you are sure to not be bored with this drama.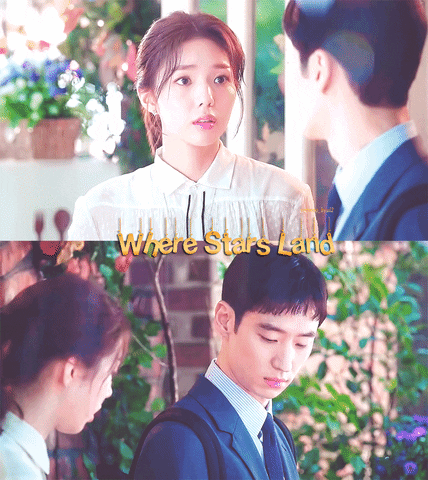 For more dramas lists you can check below.
? 10 Best Romance Historical K-Dramas To Have On Your Watchlist
? 10 Best School/College Romance K-Dramas To Have On Your Watchlist
? 10 Best Action Thriller Romance K-Dramas To Have On Your Watchlist
Read More : 10 Best Romantic Comedy K-Dramas To Have On Your Watchlist