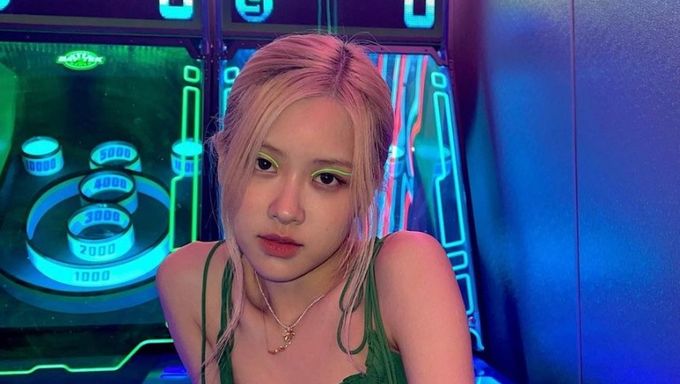 The K-Pop industry is famous for all of its trendy fashion and makeup. It is inspired by fashion all over the world and simultaneously inspires it.
Recently, BLACKPINK's Rosé got a lot of attention for rocking an interesting makeup trend for her historical moment at the Met Gala. Read more about the iconic fashion moment in K-Pop history here. Many were surprised by her eye makeup. She rocked the floating eyeliner trend and had netizens talking.
However, she is not the first female K-Pop idol to rock this bold look. Here are 10 female K-Pop idols (in no particular order) who have rocked the floating eyeliner makeup trend.
She has worn the look before the Met Gala as well. She has mostly stuck to a single line that makes a bold statement. 
2-7. STAYC Members
The members of STAYC have all rocked this look for many of their concept photos as well. They have experimented more with the number of lines and using various colors as well as shapes.
The TWICE members rocked this look for their "Eyes Wide Open" concept photos in 2020. Their makeup artists played around with the length of the line.
TaeYeon worked this look in the music video for her song 'Spark' in 2019. She also rocked a solid line as bold and colorful floating eyeliner.
Will you be trying out this make-up trend?
Do you know of any more idols who have rocked this trend? Let us know in the comments.