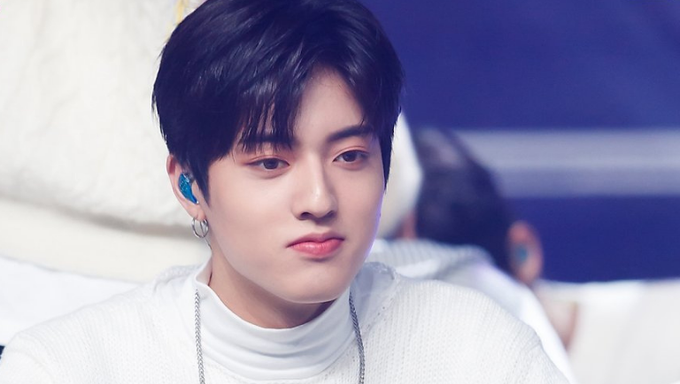 TREASURE's Haruto has been captivating K-Pop fans ever since he entered the industry. His talent combined with his good-looking visuals has made him one of the most talked-about rookie idols of the moment.
Recently, Kpopmap opened a vote where readers could vote for the rookie idol that they think is the most handsome. Some of the rookie idols listed include idols such as WEi's Kim YoHan, ENHYPEN's SungHoon, DRIPPIN's Cha JunHo, etc.
TREASURE's Haruto managed to rank first out of 33 idols, in June, May, and April, and is currently still at the number one spot. This proves just how handsome he is. The ranking is still open and you are welcome to vote at this link. There is an updated ranking posted on Kpopmap every month, that also shows the changes in rank.
To commemorate his number 1 ranking, we've gathered some of his most handsome pictures (in random order) for you to enjoy. Here are some of the times when TREASURE's Haruto looks the most handsome.
1. Haruto making a hand heart
TREASURE's Haruto shows his affection for Treasure Maker (TREASURE's fandom) by making a giant hand heart for them.
2. Giving an intense stare into your soul
Images like this make you pay special attention to Haruto's facial proportions, especially his enthralling eyes.
3. Mirror selfie Haruto
Even casual Haruto is extremely handsome. His effortlessness makes him all the more attractive!
4. Performing on stage
TREASURE's Haruto definitely looks the best when he is doing what he is passionate about, performing on stage.
5. Eating dessert
TREASURE's Haruto is already sweet enough, now add in dessert as a factor. His visuals are so sweet that we just can't get enough.
6. Haruto in pastel colors
He is one of those people who look good in any color they wear, but we have to say that pastels bring out the angelic side of his visuals.
7. Wearing school uniform
It can be very hard to pull off a school uniform, but Haruto makes it look like fashion. Add in his go-to peace signs and his youth just shines through.
8. Giving the side-eye
Who knew that even Haruto's cold side was attractive. He gives off a coolness that adds to his sexy side.
9. Skincare model Haruto
The TREASURE members are models for the Korean skincare brand 'ma:nyo'. Evidently, Haruto modeling skincare has made for some of the best photoshoots we never knew we needed.
10. Suited up
Whilst Haruto can rock anything from football jackets to school uniforms (as mentioned before), he sure knows how to rock a suit. He exudes coolness in this long-coated formal look and we are loving it.
There are definitely more than 10 pictures in the world, that show off how handsome TREASURE's Haruto is. These pictures are only a preview of how good-looking we imagine he is in person. Which photo of Haruto is your favorite?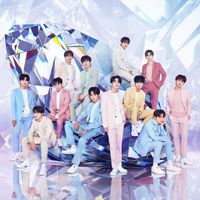 Became a fan of TREASURE
You can now view more their stories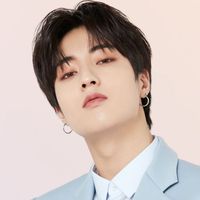 Became a fan of Haruto
You can now view more their stories