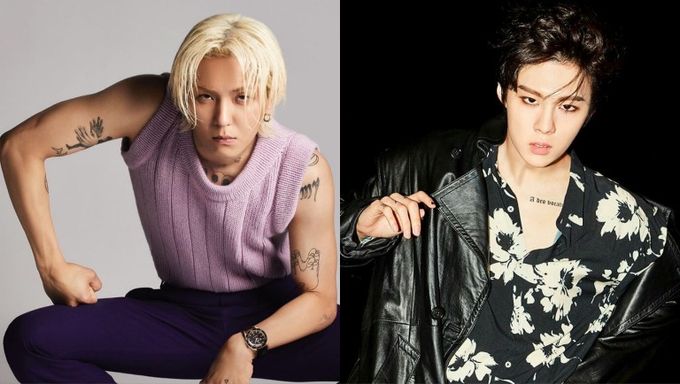 One of the charms of K-Pop is the fact that there's something for everyone's tastes. Similarly, you'll find music for any and all moods as well! For instance, if you were to play K-Pop at your wedding, you would probably play music by Sam Kim, IU, MELOMANCE, Crush, and so on.
Similarly, we've got the perfect list of songs that you definitely should not play at your wedding. While we are cautioning you against it, we're also secretly telling you that your wedding would certainly get much more interesting if you were to play them. 
1. WayV - 'Love Talk'
If on your first listen, you can't really put your finger on why exactly this song is inappropriate for your wedding day, give it's English version a listen or turn on the subtitles and it'll become crystal clear.
Not only is this a song about missing your former lover, but it is also more specifically about missing your intimacy with them. We can already see all the red flags.
3. JAY B - 'Switch It Up'
GOT7 member and soloist JAY B is gradually emerging as the new king of sensual songs that have dual meanings. 'Switch It Up' might be the perfect party song but you might want to rethink putting it on your wedding playlist.
Speaking of JAY B, his company's CEO Jay Park has been the longstanding pioneer of unapologetically sexy concepts ever since his debut, especially as a soloist. This song should come with a definitely 18+ rating.
SuperM has a penchant for making music that can be interpreted in as many ways as you'd like. Some of those ways just happen to be suited more to an adult audience.
Kim WooSeok proved his amazing range with 'Red Moon' and even though it's a total bop, a wedding might not be the ideal place for it to be blasted on full volume.
'U R' will always remain one of the most alluring songs by MONSTA X ever and we can never get enough of it. However, with friends and family at your wedding, you might want to save this song for later.
The name of the song itself tells you everything you need to know about it. TaeMin knows how to turn up the heat and his solo discography in its entirety is proof of the fact. 
9. SHINee's JongHyun - 'Moon'
Another SHINee member who can make your breath hitched with his music, JongHyun, is a pied piper of love in 'Moon'. His voice is simply irresistible. However, as much as you'd want to rock out to it in the middle of your wedding, we strongly suggest otherwise, for obvious reasons.
10. 2PM - 'A.D.T.O.Y'
Everything about this song, from its lyrics to choreography and music video, screams sexy. There are simply no two ways about it and as such, as difficult as it might be, you should probably skip this song on your wedding day.