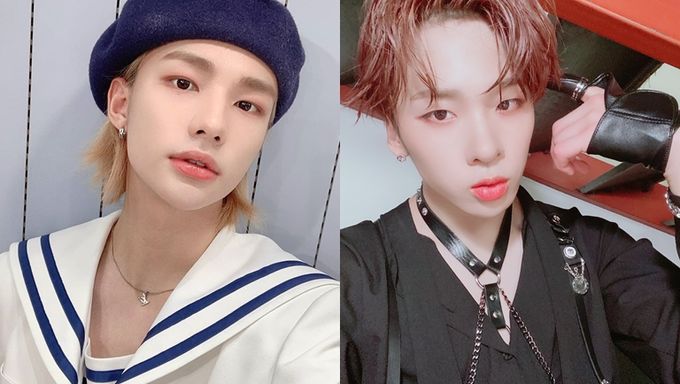 We are back with a list of K-Pop male idols who have thick lips! For those who have been waiting for a long time, Kpopmap had listed 10 more K-Pop idols who should and are already recognised for their lips.
Do take note that this is the part two of the series and you can check part one here.
NOTE: The idols listed are in no specific order and it is not a ranking!
#1 TO1's ChiHoon
TOO might be a newly debuted group but they are developing strong fanbase all over the world! ChiHoon is known for his rapping, singing and even producing skills. Aside from that, he is also pointed out by many of his fans who his thick lips.
#2 GOT7's BamBam
Definitely not missing out on BamBam as he is also one of the K-Pop idols out there with a pair of thick, sexy lips! Many fans of him would also agree that he has an unique sense of fashion.
#3 WINNER's SeungYoon
WINNER's SeungYoon or also known as YOON is another K-Pop idol out there who has proven his talents over and over again. Aside from those charms, he also has a pair of irresistible lips!
#4 UP10TION's JinHoo
While JinHoo is taking a hiatus and not joining UP10TION's comeback in September, many of his fans are missing him! As he has a habit of biting his lips, it is no wonder why fans could not help but notice his thick lips too.
#5 THE BOYZ's SunWoo
THE BOYZ is one of the boy groups out there who is gaining attention for their skills especially since they received the highest votes on Mnet "Road To Kingdom". SunWoo is one member who is gaining the limelight with his sexy pair of lips.
#6 Stray Kids's HyunJin
It is hard to resist the charms of HyunJin as he has his own appeal that is definitely bound to 'trap' his fans! It could be his personality, voice, adorable sides and maybe even his pair of lips.
#7 CIX's BX
Somebody give BX a lip product commercial as it is hard to imagine how he is still not a model after seeing his lips! BX is also the main rapper in his team with his own color and style.
#8 EXO's D.O
D.O may be serving his military service now but it is never easy to forget about how he has a pair of thick and sexy lips! It is still going to take a while before he completes his enlistment but a lot of his fans are already missing him since day 1.
#9 ASTRO's SanHa
Many K-Pop fans would know that SanHa is the maknae of ASTRO and also the love he has for playing the guitar! It is hard to resist the charms of someone playing the guitar and also someone with a pair of thick lips.
#10 MCND's Castle J
Another rookie idol who is up on the list is none other than Castle J! Not many know about this but he was actually a child actor before he debuted as the leader of MCND.
Share with us through the comments if you know any other K-Pop idols with thick lips!