Naver -the most used search engine in Korea- offers a lot of data in relation to the most searched keywords on its platform.
You would already know about the daily ranking of the most searched dramas, Naver has a lot of other rankings such as the most searched news topic, the most searched news topic in entertainment and sports, and much more.
Among these rankings of the most searched, the platform has a ranking of the most searched drama characters in Korea with a daily ranking. It is quite interesting to see which characters are the most searched.
This list is based on the data of Sept. 17 daily searched drama characters.
1- Doti - "Arthdal Chronicles"
2- Harim - "Arthdal Chronicles"
3- Park ChanSook - "When The Camellia Blooms"
4- Lee Soo - "Flower Crew: Joseon Marriage Agency"
5- Lee Jin - "Rookie Historian Goo Hae Ryung"
6- Choi TaeJoon - "A Place in the Sun"
7- Wi DaeHan - "The Great Show"
8- BaDa - "Miss Lee"
9- Lee ByungHoon - "VIP"
10- Lee HyunJi - "Secret Boutique"
Most probably people were curious about the actors of the characters and searched for their name through their character's names.
Did you ever search for these characters? Do you find the ranking interesting?
Read More : 10 Most Searched Dramas In Korea (Based On Sept. 15 Data)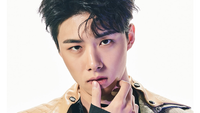 Became a fan of Seo JiHoon
You can now view more their stories