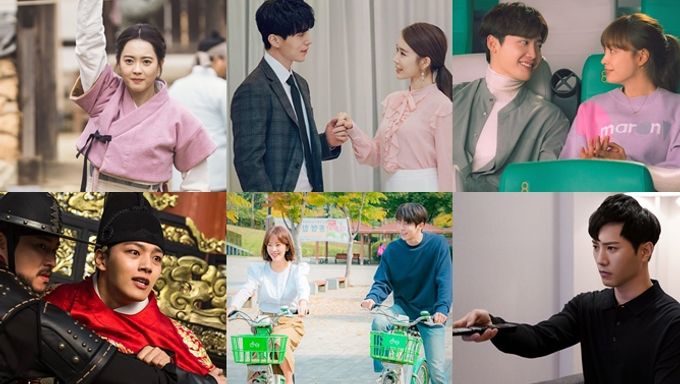 On Mar. 4, Good Data Corporation released their weekly ranking of the most talked about airing dramas for the fourth week of February.
The data are collected from the netizen's reactions to online news, community, Social Media and videos.
1- "My Only One"
2- "Liver Or Die"
4- "Dazzling"
5- "The Crowned Clown"
6- "Touch Your Heart"
7- "The Fiery Priest" 
8- "Love in Sadness"
9- "Legal High"
10- "Haechi"
"Legal High" entered the ranking this week. "Dazzling" earned the attention of the public and rose up to rank 4. "My Only One" and "Liver Or Die" climbed up the ranking and are in the first place. "Romance is a Bonus Book" stayed in the third position.
You can check the 3rd week of February ranking here.
Read More : 5 Reasons Why Viewers Can Only Fall Deep In Love With Poetic Lee JongSuk In "Romance Is A Bonus Book"