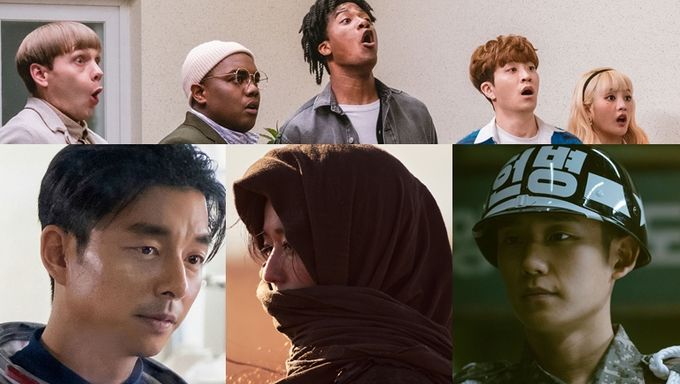 Netflix Original Korean series have gained a lot of fans across the globe. Netflix is investing in Korean content even more so there are more and more series produced at the happiness of fans. Netflix also just announced that they will invest 500 million USD in Korea in 2021 for more content.
On Feb. 25, Netflix released the lineup of its upcoming original Korean series for this year without the exact date of the release (with the exception of "Love Alarm 2" previously announced).
Here are the 10 Netflix Original K-Dramas to be released this year (as for now). This list does not include movies and TV shows.
1. "Move To Heaven"
Cast: Lee JeHoon, Tang JunSang
Summary: "Move to Heaven" tells the story of GeuRu, a young man with Asperger's syndrome, and SangGu, who suddenly finds himself as GeuRu's guardian. The two work as trauma cleaners, clearing out the possessions of the deceased and uncovering the many stories that are left behind. (Netflix)
2. "D.P. (Deserter Pursuit)"
Cast: Jung HaeIn, Koo KyoHwan, Kim SungKyun, Son SeokKoo
Summary: It tells the story of JunHo, a South Korean Army private who is assigned to a unit responsible for arresting deserters, and in his job, encounters confused young adults. The perspective of a soldier tasked with pursuing other soldiers will be balanced out by the portrayal of the pains and struggles of those who choose to desert. (Netflix)
It is based on webtoon "D.P: Dog Days".
3. "My Name" (previously known as "Undercover")
Cast: Han SoHee, Park HeeSoon, Ahn BoHyun, Kim SangHo, Lee HakJu, and Jang Yull.
Summary: It tells the story of JiU, who joins a drug cartel and becomes a mole in the police force to seek the truth behind her father's death. She encounters harsh truths in the course of carrying out her revenge. (Netflix)
4. "All Of Us Are Dead"
Cast: Yoon ChanYeong, Park JiHoo, Cho YiHyun, Lomon, and Yoo InSoo
Summary: It is about a group of high school students who are faced with an extreme crisis situation when they become trapped in their school, while a zombie virus spreads like a wildfire. (Netflix)
It is based on the webtoon "Now at Our School".
5. "So Not Worth It"
Cast: Park SeWan, Shin HyunSeung, GOT7's YoungJae, (G)I-DLE's Minnie, Han HyunMin
Summary: A sitcom about youthful adventures of students with multicultural backgrounds who live in a college dorm. (Netflix)
6. "Kingdom: Ashin of the North"
Cast: Jun JiHyun, Park ByungEun
Summary: "Kingdom: Ashin of the North" is a sidequel from "Kingdom" season two and a backstory about the mysterious character Lee Chang's group encountered on their journey north to discover the origins of the infected. (Netflix)
7. "Hellbound"
Cast: Yoo AhIn, Park JeongMin, Kim HyunJoo, Won JinAh and Yang IkJune
Summary: In "Hellbound", supernatural beings appear out of nowhere to condemn people to hell. It doesn't matter whether these events are a blessing or a curse: a new religious group is interpreting them all as the will of the divine. What unfolds through this predicament is an intense and highly-charged story about people who must survive under conditions of utter social chaos. (Netflix)
It is based on the webtoon "Hell".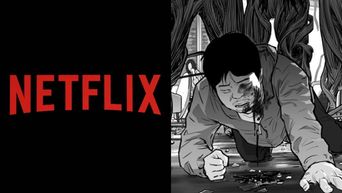 8. "Round Six" also known as "Squid Game"

Cast: Lee JungJae, Park HaeSoo
Summary: "Round Six" depicts a story of people who decide to become the players of a mysterious survival game that has a whopping 40-million-dollar prize at stake. (Netflix)
9. "The Silent Sea"
Cast: Gong Yoo, Bae BooNa, Lee Joon
Summary: Set in a future Earth that has undergone desertification, "The Silent Sea" is the story of the members of a special team sent to secure a mysterious sample from an abandoned research facility on the moon. (Netflix)
10. "Love Alarm 2"
From March 12.
Cast: Kim SoHyun, Song Kang, and Jung GaRam
Summary: It tells the romance of a woman whose "Love Alarm" can't ring and of two men who want to know her feelings in a world where the alarm from the app "Love Alarm" tells people who like them.
It is based on the webtoon "Love Alarm" and this season 2 is highly awaited by fans.
Which 2021 Netflix Original K-Drama are you looking forward to the most in 2021?
※You can vote multiple times without sign in.
Kingdom: Ashin of the North
More Netflix Original Dramas have also been announced in the future such as "Annarasumanara" but more details are to be released from Netflix.
Read More : 35 Dramas Of 2021 Based On Webtoon - Confirmed