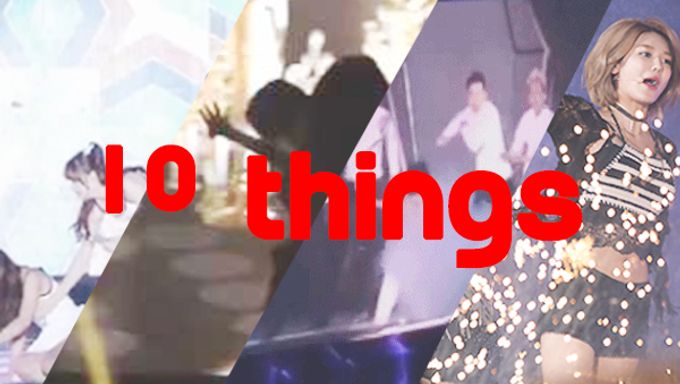 Over many performances on stage, a lot of Kpop idol group members have taken a fall to the ground but have stayed professional as they just pick themselves up and continue singing and dancing for their own stage and audience. To some, it can be one-shot, to someone, it can be yet another rerun of a dazzling sight. One of the most spectacular kpop idol accidents came a persevering female idol who slipped on a slippery floor numerous times 
 while she was dancing away during the performance at a Live Radio Show on September 5. And now the issue of a terrible music stage environment, which the unskilled and unprepared idols are vulnerable to many deadly injuries, is surfacing again. Despite the situations, K-idols who work in harsh environments have had to come up again and still on stage. These are the worst performance situations that you have a strong desire to help them. If could keep your eye on the videos, their life and work will continue to inspire you. 
10 Things Fans Worry About Idol Stage Accidents
With Harsh Conditions
1. GFRIEND
Kpop rookie girl band GFriend Yuju slipped and fell down the stage during the performance for "Me gustas tu" at Live Radio Show. This video of a K-pop rookie girl fallingn NINE times in one song will inspire you to keep going no matter what.
2. Nine Muses
When girl groups perform with high heels, an open air stage isn't the best environment for them. The moment must have been painful for her, but she still stood up and continued performing like it was nothing.
3. f(x)
The torrential rain brought disaster to f(x). The female idols were a sorry sight, soaked to the skin, and that sudden shower of rain soaked the spectators, too.
4. T-ARA
A cold wave swept through all major cities of Korea leaving them below freezing points. The audience bundled up against the cold but they're not. The cold struck through their thin clothes.
5. SISTAR
SISTAR Bora injuring her finger while falling at Let's Start Concert. Bora had fell due to the slippery stage floor after a rain on stage while performing their hit 'Shady Girl'. Although the problem in her legs, she was given quick treatment and had returned to stage to perform again.
6. EXO
To celebrate the last day of the year, EXO grabbed an opportunity to perform at Imjingak when they were young. Unfortunately, they were exposed to risks such as extreme cold and strong winds. Though the weather might be freezing, people easily forget the biting cold amid the group's special stage.
7. Girls' Generation
SNSD members suffered a stage mishap when a firework exploded into them while they was performing. Several members barely jumped out of the way but quickly stood up and return to their position. Watching them, the fans said that ever since the members might be scared of fireworks.  
8. Dalshabet
Subin, a member of K-pop girl group Dal Shabet, sustained an ankle injury when she fell while stepping down from a concert stage. The accident took place because there was no light on her way off of the stage.
9. SHINee
A fan camera from SM Entertainment's concert garnered attention after fans spotted an almost deadly accident. Taemin might have experienced unfortunate stage problems but the shining idol showed professionalism and went on with the show without causing any problems.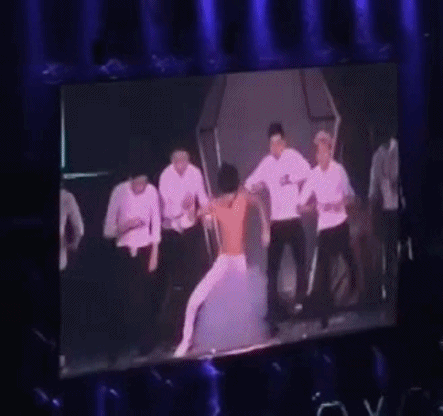 10. Taetiseo
Taeyeon falling down into a hole as the stage appears to almost collapse, with member Seohyun also tripping. Reportedly, the stage was in an unsafe state in one section, but because of the dark and low visibility, the girls had been unable to see this. 
If you watched these videos from beginning to end, let's give love to these idols for standing up despite those embarrassing situations!
Must Read : 10 Things: K-Pop Girl Idols with Dangerous Stage Incidents