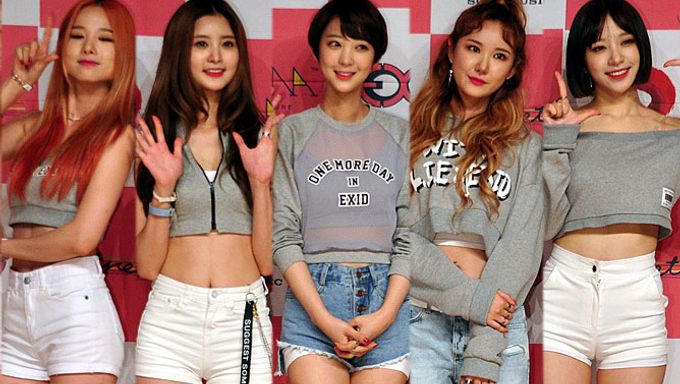 Kpopmap was invited to EXID's "Street" Showcase, and we bring you the 10 things only found at a showcase hosted by EXID!
EXID just made their comeback with their 1st full album "Street" and the title track, "L.I.E"! We brought EXID closer to the LEGOs through a live feed of the entire showcase through Twitter - at real time! Did you miss it? Don't worry! We've collected the entire interview and review, just for you!
Must Read : 8 Things Only Found at MONSTA X Showcase
The showcase was a huge success with numerous reporters from various news sites (and of course, Kpopmap!). The entire showcase was hosted by the handsome actor, Hong Gyu, who complimented the girls with just the right mentions. The members presented various clips, performed "I'll Take You There" and "L.I.E", and answered personal interview questions during the show.
All throughout the showcase, we couldn't help but have our eyes glued to these beauties! But thanks to the undivided attention, we were able to find 10 unique points that can only be found at EXID showcases!
1. STREET COMPOSER
As you may be well aware, LE is a top class K-Pop composer/producer. She already has over 40 songs under her belt, so it's no surprise that she had also taken a huge part in producing EXID's first ever full album! The showcase started off a behind the scenes video showing LE's regular routine in preparing for the album. HyeRin had expressed during the showcase just how thankful they are for having LE as a member. LE was heart touched when HyeRin thanked her for all of the hard work LE put into composing the groups' songs that fit each member's images to the T.
2. STREET EXPRESSIONS
The EXID girls are professional down to the core! The girls had put on a performance of their two new songs, 'L.I.E' and 'I'll Take You There'. The girls had put on an amazing performance as each member showed off their unique charms through confident expressions and gestures that you can't help but fall in love with. These girls have major swag as they rule the stage, showing off their one of a kind group synergy!
3. STREET FASHION
Just look at the EXID epic fashion sense! EXID had matched in a grey, white and denim scheme that was both street funky, summer casual and 2016 S/S crush material. All the girls sported a mid rift showing off their perfect figures that they toned for the summer. Hani's outfit caught the attention of the reporters with her shoulder-baring, off-the-shoulder top. Perfectly cool for the summer, she paired it with high waist shorts and mid high crew socks to complete the perfect summer fling outfit! We can't forget to mention the funky fashionista, LE. LE was differentiated herself with white fish net stockings underneath her heavy distressed boyfriend pants. Completed with a crop top sweater, LE finished it with a cherry on top through a pair of bright red sneakers.
4. STREET NAMES
We all love a good nickname! MC Hong Gyu had brightened up the mood when he suggested the perfect nickname for SolJi. SolJi has recently been all over the TV with various love calls from multiple shows. With the boom in popularity for SolJi, Hong Gyu had suggested the nickname "ReCa SolJi", which is short for Recording Camera SolJi. Since all the cameras are focused on her, we can't agree more. Nailed it!
5. STREET TRANSFORMATIONS
One of the first things we noticed at the showcase was the transformation of the girls. The girls had sported a new look that was different than the images that they've challenged before. JungHwa had mentioned that their new image concept was that of a girl crush. They certainly got us girl crushing with their image change! Hani and HyeRin especially caught our eyes with their new hair styles. Hani who had always sported a long look, chopped off her hair into a short bob. HyeRin, who was commonly seen with a short bob, dared it shorter into a pixy cut. The girls sure know how to rock a girl crush look, because they all look so refreshing and cool for the summer!
6. STREET HUMILITY
EXID may be a top tier K-Pop group, but that doesn't mean that they've got their heads up in the cloud. EXID showed that even with the massive popularity, they still are down to Earth and respectful to others. The girls' humility was such a sight as they repeatedly thanked the reporters for each question, as well as for attending their showcase. Due to a hectic schedule and the headache-inducing Seoul traffic, the girls were 15 minutes late to their showcase after filming for "The Show". From beginning, middle, to end, the EXID girls continually apologized and bowed their heads for their tardiness. How can we not forgive these humble super stars? Also, a surprising sight in the showcase was that the EXID girls had jotted down all of the reporters' questions, just to make sure that they had answered every aspect. Mad props to EXID!
7. STREET DANCING
When we think of EXID, we can't not talk about the dancing! The EXID girls are always known for their unique choreography that match perfectly with their catchy tunes. The girls certainly didn't disappoint. JungHwa had taken the stage to show us the main point dances of their new songs. The first dance point was called the "Hate It" dance, where they move their hands side to side. LE had named it right on the spot, and SolJi had suggested another name of the "Whining" dance. The second point dance was the "Hide and Seek" dance, where the girls express with their hands of telling someone to go hide. The Korean folk lyric tells someone to hide well or they'll see their hair. JungHwa pulls her hair up in the same motion, making the dance even cuter! JungHwa, accompanied by Hani, had performed each of the point dances for the crowd. JungHwa also treated the crowd with her solo dance that according to the members, only their maknae can execute well.
8. STREET SURPRISE
The reporters present were in for a surprising treat by the EXID members. Photo times are a regular segment in the K-Pop showcases, but what made EXID special was the gift for the audience. The girls had especially prepared a series of 3 aegyo group poses for the showcase! Each member posed side by side in the most adorable of poses. Leader SolJi seemed to be having a bit of difficulty posing in the cute pictures, but she pulled it off either way!
9. STREET MEMBERS
Talk about love for the members! The EXID girls hold true when they say that they feel like they are a family than just friends. All throughout the showcase, the girls had small affectionate gestures with each other as they giggled and joked around. One special moment was when Hani started looking around as if she needed something. When the MC asked what she needed, she quietly asked if a staff can bring water for LE. Hani had noticed that LE was parched while talking, so she stepped up to take care of her producer unnie! How sweet!
10. STREET LOVE
Lastly, the love between the members may be strong, but their love for their fans match just as well! SolJi revealed a secret during the showcase that was directly for the fans! She revealed that one of the songs on their new album, called "Summer, Fall, Winter, Spring", was recorded especially for the fans. The girls wanted to show their appreciation and love for their fans as a celebration on their first ever full album. What a sweet way to spread their love. Make sure to check out the song that the EXID girls have recorded just for you!
That completes the 10 unique things you can only find at an EXID showcase.
Make sure to stay tuned for our next showcase live feed!
Follow us on Twitter and on Facebook for updates!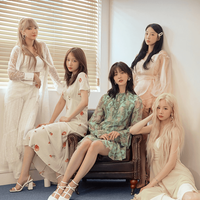 Became a fan of EXID
You can now view more their stories