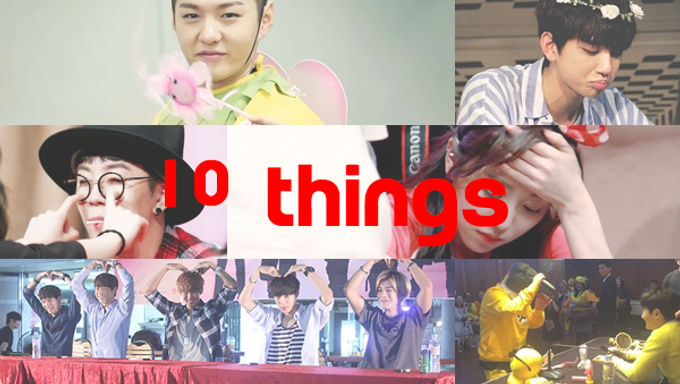 A lot of idols in a K-pop world have hosted several rounds of signing events with their fans. The devoted fans around the world cheer the idol groups in all ways possible to celebrate their comeback or debut, and the stars reward the fans for their hard work through the special fan event.
At the time of overflowing with fantaken videos and photos, foreigners(non-fans) have been quite shocked by the weird event culture in Korea. Why are they surprised? This is because they have seen that some distinctive situations ;  someone who is kneeling in front of the star, someone who freely touches the celeb's face, someone who participates in the event with a ridiculous costume or someone who brings burning issues to them at the scene. Perhaps, it's embarrassed situations non-fans never fully understand. So now let's experience that what is happening in the Idol fan signing scene.
Must Read : 7 K-Pop Male Idols Famous For the Best Fan Service
10 Things That Happen At Idol Fan Signing Events
1. SEVENTEEN (Joshua)
Seventeen, which was a debutante early this year, got into trouble at the fan signing event spot. A fan girl is at a Seventeen fan sign and she's like yelling at a member Joshua because of unknown reason. Several members of the group saw the bad scene of the fan girl throwing a piece of paper but they couldn't do anything. They looked flustered for a moment. 
2. AOA (Mina)
On July 4, photos of Mina appearing to be scolded by a fan began circulating online. According to an anonymous fan, a man who was there at that time told  Mina, "A singer should be good at singing. Practice singing in the time you take care of your looks." She looked rather abashed at his criticisms, and her face just darkened.
3. BTS (V)
All of the above are rare things. Look below the good terms, you can be seen some lovable moments between singers and their fans. On the fan signing event, V notice that a fan girl had lipstick on her teeth. That was very nice of V to tell her that something was stuck on her teeth and even blocked her mouth so no one could see. Like that's so sweet of him.
4. WINNER (Nam Taehyun)
All Winner's members have a good service for their fans. For example, if you want to stroke a part of his body, he will readily allow fan to touch his precious eyebrows and hair. It's so generous and is causing the fan's facial expression to lighten.
5. Shinhwa (Junjin)
Sometimes, a fan became a jokey person only for the star. Shinhwa Changjo would humiliate themselves shamelessly to get a big laugh during Junjin's fan sign event. Actually, there was a dress code for the event. The funniest fan girls were gussied for the dress cord, baby sparrow. After that, it could make many netizens giggle. The fan girls were cute, but it was funny, too.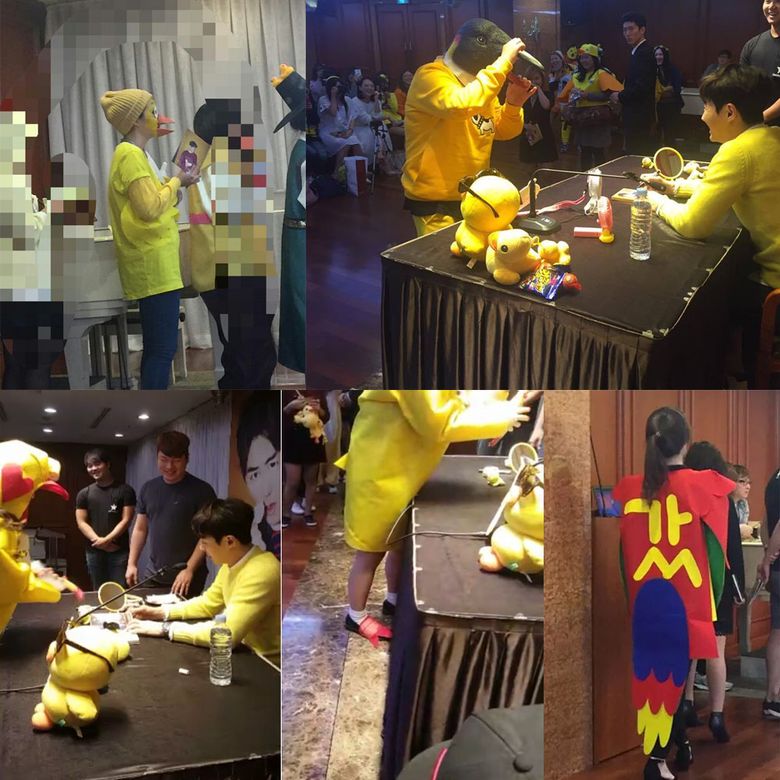 6. BTOB (Changsub)
The 25-year-old singer was the human behind Amber Fairy, the naughty creature from a fairy tale. BTOB Changsub was got up as an amber elf. It was parts of the fan singing event he had planned. The hoblike idol star brought a smile to everyone there.
7. Red Velvet (Yeri)
Red Velvet's baby girl is so caring for fans, the youngest member of the group held onto a fan girl's skirts that are being blown up by wind. Perhaps, it might be the greatest thing that ever happened in the fan girl's life.   
8. HISTORY 
History is a most loving Kpop boy band. They always provide chairs not only for them, but also the fans. Only group you've seen do this yet. So that a lot of devoted fans cherished this moment as a precious memory. 
9. SHINee (Taemin)
Some special gifts, such as necklaces, rings, earrings, and congratulatory headdresses, were given to the idol stars by fans all the time. And the idol boy was lavishly decorated with them. He looks cute in his headdresses and seems to enjoy the situation.