10 Things to Shine Up Korean Idols' School Uniform
Much like chicken CFs, school uniform brands usually only pick top stars to model their latest looks. Some of them have been named the top models for school uniform advertisements. Even most of them are already graduated from high school, their younger-looking figures and the perfect body fits are cut out for these ads. What's more, most of idol groups change their outfits for every album, sometimes they gussy up the student look for their album jackets and music videos. When they can throw on a school uniform, their fans will be plenty happy with that. 
These idols look nice in school uniform and they have a good bodyline, and their clothing look like costume rather than stereotypical school uniform. Which Kpop idol looks the best in school uniforms? So we put together a list of some of the most perfect idols in school uniforms in each groups.  
10 Things to Shine Up Korean Idols' School Uniform
1. D.O (EXO) 
Actually, in the past hit-single Growl's styling, he has shown various version of uniform outfits and goes best with them. D.O exudes his boyish charms in clear school uniforms consisting of a navy knit vest and a khaki bottom. Like a model student, he was the quiet one in the classroom, the one that didn't misbehave and listened to the teacher well.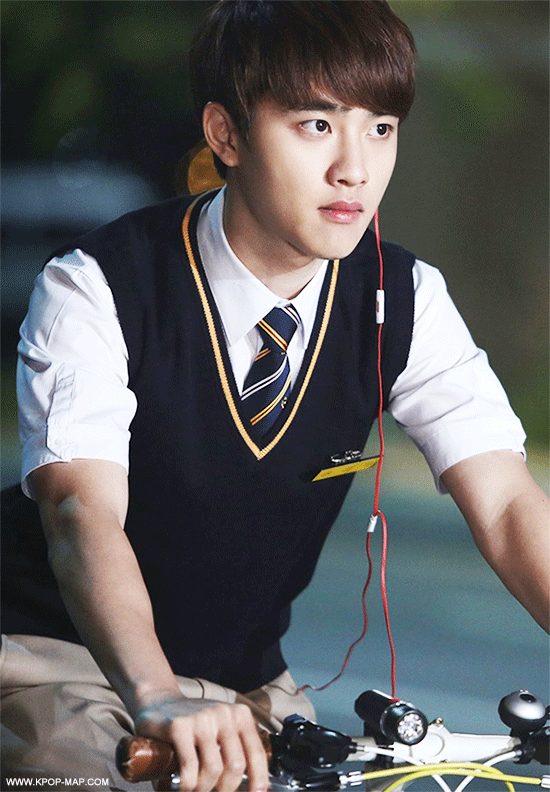 2. Krystal (f(x))
When you think of the Krystal's school uniform, the first thing that comes to mind may be your typical sailor uniform. Slim legs and a cool-chic face made her shinier even though she puts on an ordinary school uniform. Besides, she has always different styles with other similar concepts even though the group is doing the same school uniform concept for their album, .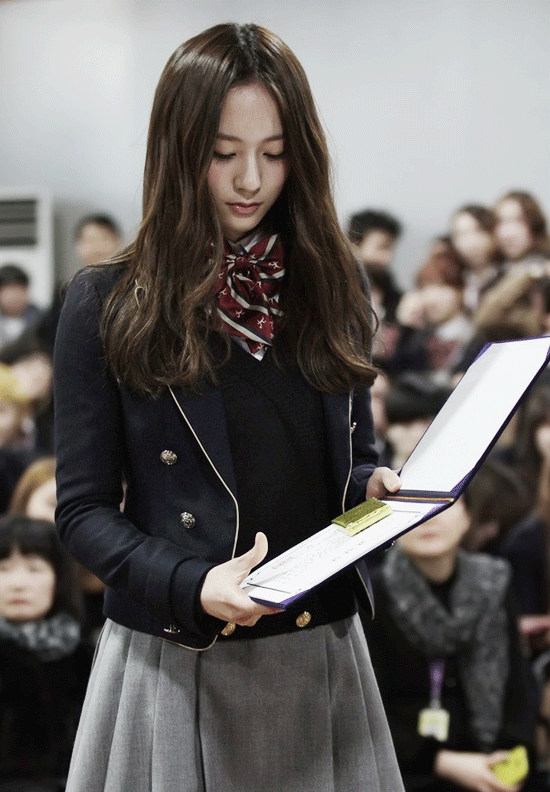 3. L (INFINITE)
The photos showcase the flawless idol's innocent and sweet side with his school uniform, giving us an insight into what he may have looked like back in his school days. Not only in school uniform commercial, but he also wears uniforms for his acting.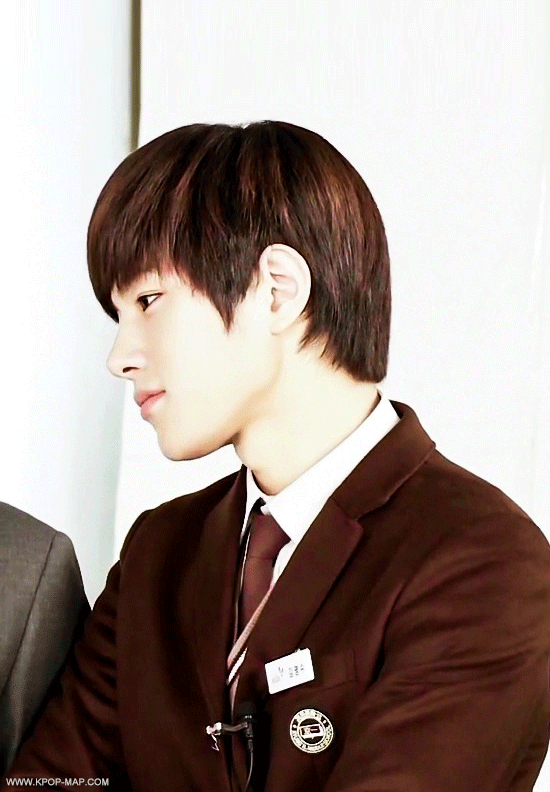 4. Seolhyun (AOA)
An idol-actress Seolhyun shows her classic figure in a KBS drama "Orange Marmalade," but her character isn't a typical schoolgirl. She's a vampire who lives in a world where her kind are discriminated against. Anyway, with her huge eyes and flawless skin, she looks youthful and adorable.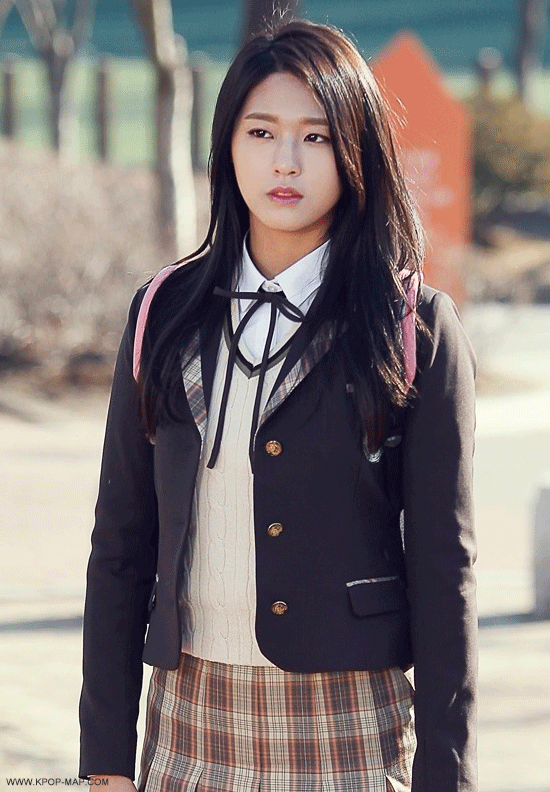 5. Jin (BTS)
BTS have been selected as youth icons with chic style. While he dons grey school uniforms looking charismatic and chic. It looks like quite the bad boy in school that would make girls' hearts flutter.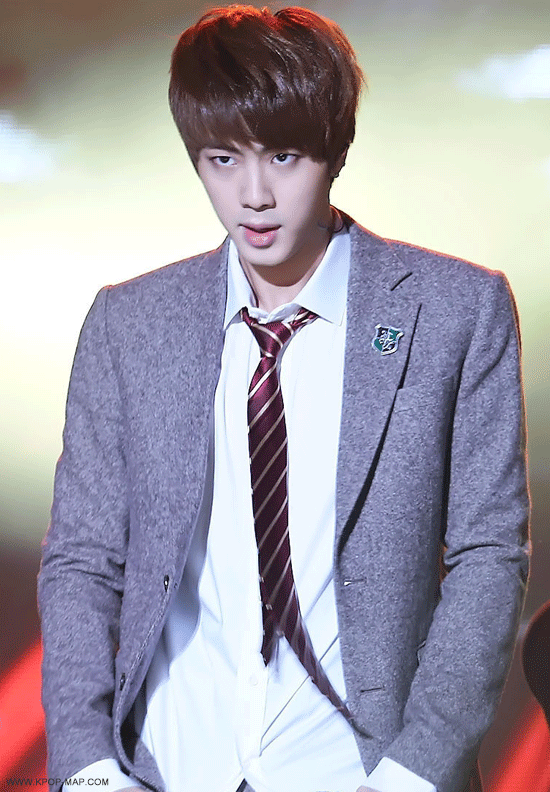 6. Hyeri (Girls Day)
Hyeri also caught attention with her school uniform. Looking like a fresh high schooler with her sweet smile, baby face, and a short hairdo, everybody is wondering why she was there.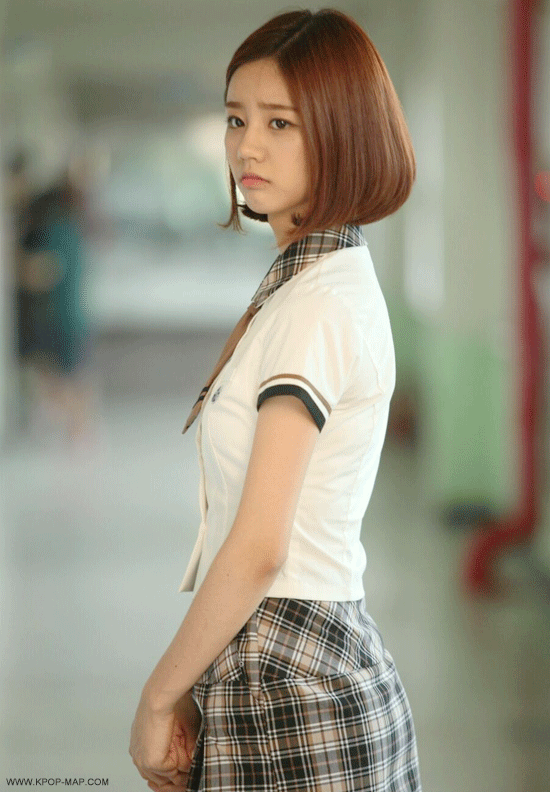 7. Irene (Red Velvet)
The female idol dressed up in the summer semester school uniforms. Even though she is much older than the normal age to be wearing school uniforms, fans noticed how adorable she still looked in her uniform. She looks like a pretty but every day high school student.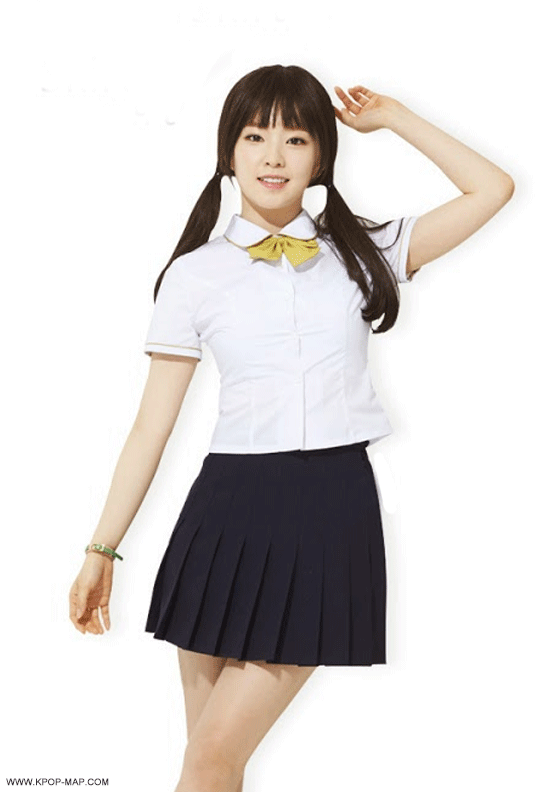 8. Lee Seung Hoon (WINNER)
Popular for his distinguished style of singing accompanied by model looks, he showed that school uniforms don't have to be boring by mixing and matching different colors and prints according to his own style. Especially, the stylish idol cares a lot about his watch and shoes because while everyone's uniforms are the same, he could make a point about his unique style with things like watch and shoes.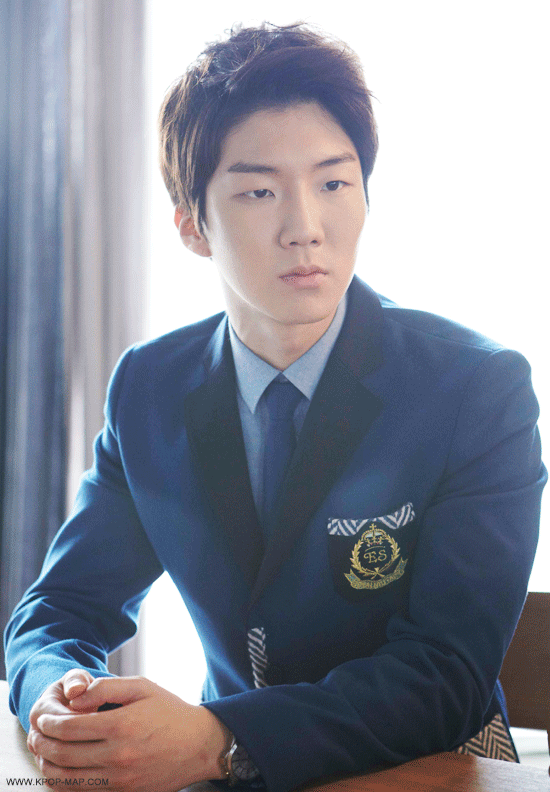 9. Son Na Eun (Apink) 
Son Na Eun is known for her bubbly and adorable image. The girl successfully capture fans heart again with her latest uniform photoshoot. The visual member of the group is wearing a red jacket and black skirt, showing off a neat appearance. Plus, she gave accent to her appearance with adorable hairstyle.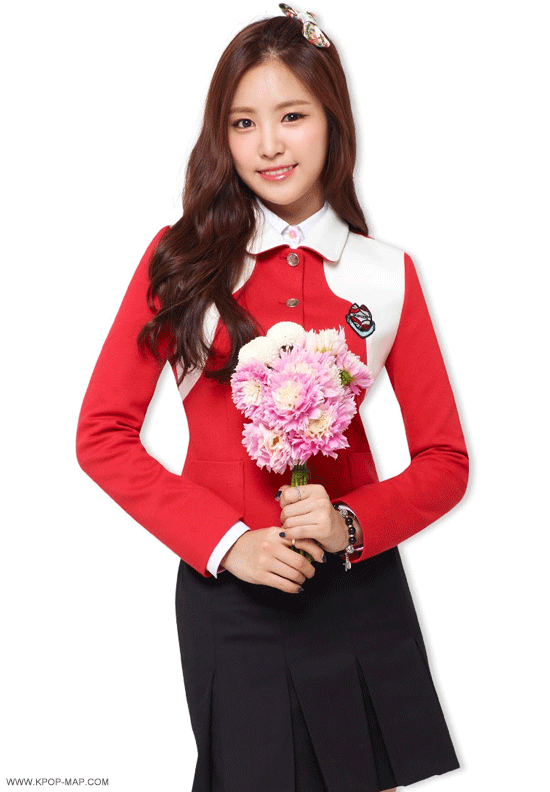 10. Jr (GOT7)
With his youthful look, he has short black hair, enchanting black eyes and an amazing smile. It could be also relatively common for young Korean boys to try their best to enter the school with the prettiest uniform in their area. His outfit seems to show school look formula that how students should dress to please their teacher.