Every male Korean citizens must take up arms to report for their mandatory duties - famous K-Pop idols included!
We already hear news of famous K-Drama actors getting ready to put down their celebrity lives to fulfill their 2 years of military duties. Top stars such as Lee MinHo, Jang GeunSuk, Joo Won, and Ji ChangWook have already announced their plans to enlist this year. With some of the most famous A-Listers getting ready to rock the buzz cut, let's take a look at which K-Pop idols will be following their steps.
Must Read : Ranking: Top 10 Most Popular Girl Groups by Army Officers
Here are the 10 K-Pop idols who will be enlisting into their mandatory service by the end of 2017!
1. BIGBANG's T.O.P
BIGBANG's oldest member, T.O.P will be the first to shave his head this year! T.O.P will be enlisting this coming February after the group's final "MADE" promotions. He came onto talk shows to discuss how he continues to lose weight no matter how much he eats, because his enlistment date is nearing. We hear G-Dragon and TaeYang will soon be following, so the "MADE" promotions will be the last time we see the whole group together for a long time.
2. Z:EA's KwangHee
BIGBANG's good friend, KwangHee will also be joining the 2017 enlistment lineup. KwangHee and T.O.P had a sweet (and silly) moment on "Infinite Challenge" as they agreed to see each other in the enlistment training area this year. It'll be a sad sight to see KwangHee go, considering how he was just starting to find his spot on the show.
3. JYJ's XIA Junsu
The final and list member (and former member) of TVXQ will be heading into the army training system. JaeJoong just got released a week ago, but we'll be saying goodbye to XIA Junsu this February. Once Junsu's musical, "Death Note", ends at the end of January, he will be formally preparing his entrance to the call of duty.
4. 2PM's TaecYeon
The original Beast-Idols are also getting ready to fulfill their mandatory services! TaecYeon will be one of the first members to enter the military. He actually gave up his USA green card to be able to serve. He was also declared unfit to serve due to health reason, but he received two surgeries in order to be eligible! Here's to a true patriot!
5. 2PM's Jun. K
Jun. K will be the other 2PM member to fulfill his duties along side TaecYeon. Jun. K is currently busy promoting his solo album, but once he ends his tour, he will start preparing to enlist. 2PM's "6Nights" concert that's set for February 24-26th will be the last time HOTTESTs will be able to see the full group together for a long time to come.
6. Seo InGuk
Seo InGuk also announced that he will be enlisting this year after his promotions for "Bebe". Both as an actor and singer, he said on an interview that he looks forward to enlisting in the army. He said, "I'm excited to see myself after I go to the army. I will have met and interacted with many new people and have learned a lot of new things."
7. AKMU's ChanHyuk
AKMU's song-writing prodigy had surprised us last year by announcing that he will be enlisting early after the promotions for AKMU's next album. Well, AKMU's new album, "Puberty Ha" just dropped this week! ChanHyuk will be keeping to his word and enlisting this year. He had especially asked Yang HyunSuk for permission to enlist early in order to gain more knowledge and experience to improve his song-writing skills. He made sure to take care of his sister before he left by asking Papa YG to let her release a solo album, while he's gone.
8. Beenzino
The visual rapper, Beenzino will also be enlisting this year. The rapper gained much laughs from his lyrics, "I'm too famous to avoid going to the army." It seems that he's accepted his fate as he has already completed his application to enlist this year. He will be taking his enlistment tests in the near future. We just hope that his beautiful model girlfriend, Stefanie Michova, will be able to wait 2 years for him!
9. SeulOng
Talk about friendship goals! Beenzino's claimed soul-mate, Im SeulOng, also completed his application to enlist this year. It appears the pair has plans to pull through their 2 years of service together, just as they had pulled through the various challenges while taking trips together. Although Beenzino hasn't completed his testing phase yet, SeulOng has and is all ready to ship out!
10. Super Junior's KyuHyun
The youngest and last Super Junior member will be enlisting this year! KyuHyun's enlistment will complete the group's army services. That means that we'll be seeing the whole group's promotions in just a few years! KyuHyun will be leaving behind his critically acclaimed spot on "Radio Star" to answer the call of duty. Now we just have to see if KyuHyun will be enlisting before or after Super Junior's 2017 comeback!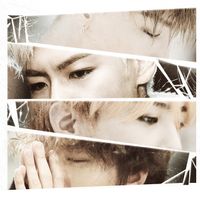 Became a fan of BIGBANG
You can now view more their stories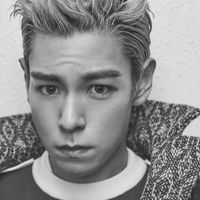 Became a fan of T.O.P
You can now view more their stories