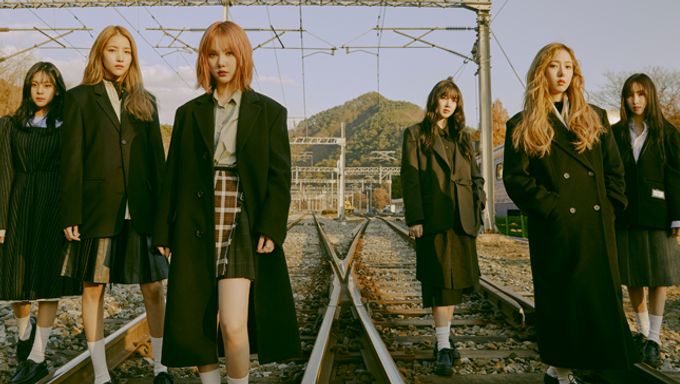 Can you believe we are almost entering the month of February?
With that being said, it means new comeback and debut that are happening soon! Kpopmap noticed that as of Feb. 14, there are 11 female K-Pop idol groups who had confirmed their comeback dates.
We have updated the list on Feb. 14.
It is going to be a tough and competitive month for these girls but let's check out who they are!
#1 GFriend
GFriend will be making their long awaited comeback for their mini album "回:LABYRINTH" on Feb. 3.
#2 EVERGLOW
EVERGLOW will also be making their comeback on the same day at Feb. 3 with their 1st mini album "REMINISCENCE".
#3 cignature
The new girl group from C9 Entertainment will be making their glorious debut on Feb. 4! With their colorful and playful concept, many are looking forward to their debut.
#4 LOONA
After more than a year of hiatus, LOONA is finally returning with mini album "#" on Feb. 5. Who else is anticipating for their next hit song?
#5 Rocket Punch
Rocket Punch is making their 1st comeback since their debut last year! With only their illustration poster being released, fans are curious to see what concept they will be returning this time.
After the departure of 3 members, Cherry Bullet had announced that they will be coming back on Feb. 11 with the remaining 7 members!
#7 MAMAMOO's MoonByul
Returning as a solo artist, MAMAMOO's MoonByul is set to release her 2nd solo album "Dark Side of the Moon" on Valentine's day.
#8 IZ*ONE
Finally, we are getting to see the 12 girls after months of their comeback back in November 2019 was postponed! Are you ready to welcome them on Feb. 17?
#9 DREAMCATCHER
DREAMCATCHER will be releasing their 1st full length album "Dystopia : The Tree of Language" on Feb. 18 and many could not wait for it!
#10 Weki Meki
Weki Meki is returning with full members for their upcoming comeback on Feb. 20 after since member Choi YooJung was mentioned to have health issues back in 2019.
#11 ELRIS
After 1 year and 7 months, ELRIS will be making a comeback with 2 new members on Feb. 26. Are you curious to find out who they are?
Which comeback are you looking forward to the most?
※You can vote multiple times without sign in.
Read More : Upcoming K-Pop Comeback & Debut Lineup In February 2020