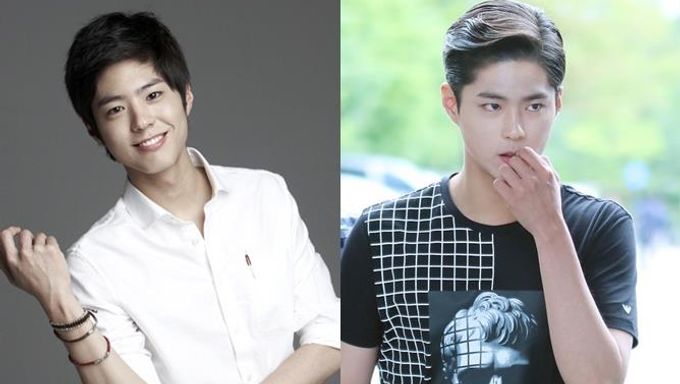 Just when we thought our perfect Korean biases couldn't 'glow up' any further, they had to go ahead and prove us wrong!
We've been keeping our eye on some of our favorite Korean actors and male idols and noticed that they've definitely switched up their workout routine since they first made it into the spotlight. Broad shoulders? Check. Wide chests? Check. Take a look at the eleven men that made our list, and be warned - it's about to get hot in here.
Must Read : List Of Male Idols Who Become Sweetest With Babies
1. Park BoGum
Park BoGum's shoulders are just getting broader and broader. Pair that with a height of 180 cm (5'9), and you've got one bona fide hunk!
2. Kim SooHyun
Kim SooHyun first won our hearts as lanky country boy Song SamDong on the KBS drama "Dream High." Flash forward to 2017, and he's the star of action film "Real" - and has a 'real' action film body to match.
3. Kim WooBin
Kim WooBin has basically built is career around his manly image, specifically his broad shoulders. Back when he was just a model, he had more of a slim, straight physique, but these days his wide chest and strong shoulders have him looking like a real-life superhero.
4. Lee MinHo
Hallyu star Lee MinHo has always had rather masculine shoulders, but these days, his physique has only gotten manlier and manlier. Even when he wears just a t-shirt or sweater on screen, he is absolutely oozing masculine charm.
5. Lee SooHyuk
When Lee SooHyuk first hit the scene, he was a waif-like Korean supermodel. However, as he grew into more mainstream success, he also started growing into those t-shirts. After hitting the gym and gaining some more muscle, the star has a whole new, rugged image.
6. Lee JongSuk
Drama heartthrob Lee JongSuk was able to completely change his aura with a stronger core and more masculine physique. Now it seems like literally everything he wears, he boasts with the confidence of a chic male model.
7. Jung IlWoo
Jung IlWoo first became famous through the popular "High Kick" drama series, back when he was a very young and very slender teenager. These days, the actor's frame and personal style has made a complete turn around, resulting in a more mature, confident appearance.
8. Hong JongHyun
Is it just us or did model-actor Hong JongHyun basically become a completely different person over the years? As another former model, the star bulked up his thinner physique, completely changing his image from a very slender model to a rugged Hallyu star.
9. CNBlue's Jung YongHwa
CNBlue frontman Jung YongHwa has always been good-looking, but his more handsome, masculine image these days really suits him as a musician. Who knew this famous 'flower boy' would only get better looking with age?
10. CNBlue's Lee JungShin
As one of the tallest Korean celebrities out there, it must be hard for CNBlue's Lee JungShin to build his physique, but over the years, he's yet another member of the group to seriously 'glow up'. We've loving his newly strong arms and broad shoulders. (Can we get a hug?)
11. CNBlue's Kang MinHyuk
It seems like somewhere CNBlue's personal trainer is working hard for their money because Kang MinHyuk is yet another member to make it to our list. With his newly rugged physique, the image he gives off wearing just another t-shirt look is completely different than it used to be. Swoon!