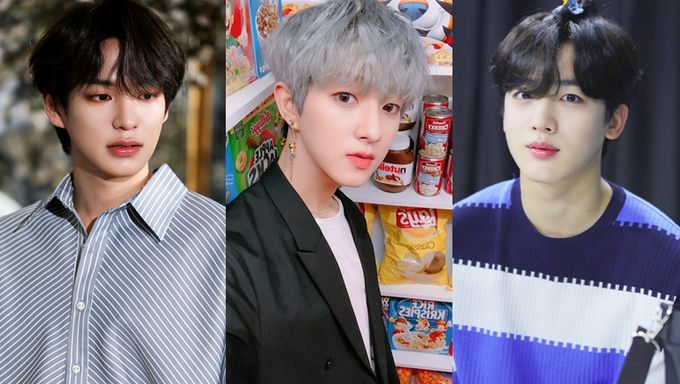 Everyone sees beauty differently and for some, their idea of beauty can be different from other people. Just a day ago, Kpopmap had uploaded an article with a list of K-Pop male idols who have thin lips.
We are back with a list of K-Pop male idols who have thick lips! Do take note that this is the part one of the series and we will be making a second part soon.
NOTE: The idols listed are in no specific order and it is not a ranking!
#1 Ha SungWoon
Ha SungWoon is known for his thick and luscious lips and had also modeled for the lip tint of 'Benefit'.
#2 BTS's Jin
There is no reason to deny Jin's handsome visuals and many of his fans pointed out how his thick lips is a reason why many could not help but fall for him.
#3 VIINI(Kwon HyunBin)
VINNI or also known as Kwon HyunBin is also another idol who had experience as a model for cosmetic brand, 'lilybyred'! Many could not help but fall for this attractive pair of thick lips.
#4 TEEN TOP's Niel
It can be considered as a sin if Niel is not part of this list! Long time K-Pop fans would recall that aside from his amazing vocal skills, he also has a pair of luscious lips.
#5 MONSTA X's HyungWon
No one could resist the charms of HyungWon as it was pointed out by many of his fans that one of this fatal traits is none other than his thick pair of lips.
#6 NCT's Lucas
Everything about Lucas is just pure perfection and it is a challenge for people to nitpick on his shortcomings. Funny, adorable and even sexy, there is no reason why people are not falling for him harder.
#7 WEi's Kim YoHan 
Kim YoHan definitely has his own charms and if you were to just focus on his visuals, it is hard to deny that the first facial feature you would focus would probably be his pair of thick lips!
#8 VICTON's Chan
Chan might be one of the only few K-Pop idols out there who mentioned that he does not put lip balm to moisturise his lips. With that being said, he had caused a sense of envy among his fans who also want to have luscious and moisturised lips like him.
#9 INFINITE's DongWoo
DongWoo is currently serving his mandatory army and is said to finish his duties by the end of 2020. Many would recall that among his group, he has a pair of thick and luscious lips!
#10 Golden Child's JaeHyun
Golden Child is definitely on a rise these days and it is no wonder why JaeHyun is also earning the love from many. He speaks English, is funny and also knows his way towards the hearts of his fans.
#11 SF9's DaWon
DaWon is one of members from SF9 who is known for his sense of humour and also his pair of sexy lips. He holds his weekly V-Live session and communicates with his fans!
Share with us through the comments if you know any other K-Pop idols with thick lips!