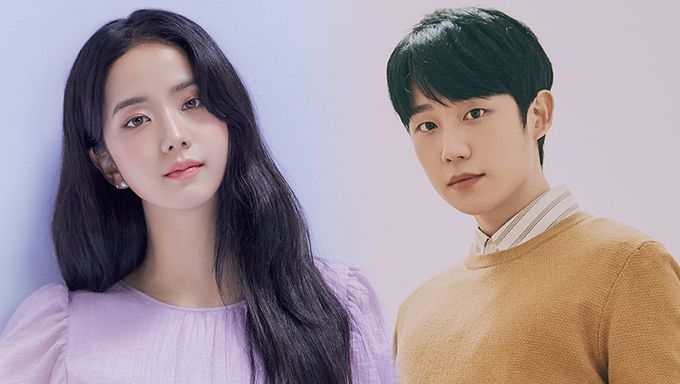 Romance K-Dramas are some of the most popular and anticipated K-Dramas every year. In 2021 there have already been some amazing dramas like "Nevertheless," and "Love Alarm 2." However, the year isn't over yet and there are still many dramas that are scheduled to be released.
Some of the K-Dramas set to be released have garnered a fair amount of attention, while others have had less. Nevertheless, here are 11 romance K-Dramas that you can look forward to in the second half of 2021. This will be the first part, so look out for another part being released in the near future!
Summary: It is the desperate love story set in Seoul in 1987 of SuHo, a student from a prestigious university who suddenly appeared covered with blood in the women's dormitory, and YoungCho, a university student who hid and treated him in this crisis.
Cast: Jung HaeIn, BLACKPINK's JiSoo, Jang SeungJo, Yoo SeAh, Kim HyeYoon
Reasons to watch: This will be JiSoo's first lead acting role. The drama gathered a lot of attention when it was announced because of its historical context. Some netizens had issues with the plotline as they felt it played too carelessly into historical figures lives. However, the drama will continue with no issues as production cleared up the misunderstandings. There is much anticipation for Jung HaeIn and JiSoo's on screen compatibility and how they will portray such unique and complex characters.
Summary: It tells the mysterious and beautiful story of the only female painter of the Joseon Dynasty who solves terrible fate after entering the palace.
Cast: Ahn HyoSeop, Kim YooJung, Gong Myung, Kwak SiYang
Reasons to watch: This is the first drama to have Ahn HyoSeop and Kim YooJung playing alongside each other as leads. It is a must watch if you are a fan of historical dramas. The story is based on a book written by writer Jung EunGwol. They also wrote the book that the famous drama "The Moon Embracing The Sun" is based on. The drama also seems to have a women-centered plot, focusing on the only female painter in Joseon. People are also looking forward to Kim YooJung's return to historical dramas.
Summary: It is the 2021 version of the "School" series. It tells the story of students attending a specialized high school who decided to follow their dreams instead of trying to enter university like everyone else. It depicts the dreams, friendship, and the growth of 18-year-old students who are in an uncertain time of their life.
Cast: WEi's Kim YoHan, Chu YoungWoo, Cho YiHyun, Hwang BoReumByeol
Reasons to watch: This is the eight installation in the "School" series. There is anticipation surrounding how the 2021 version will continue the series while also differentiating itself from the previous editions.
Summary: "Now, We Are Breaking Up" is a romance drama in the fashion world about love and break up.
Cast: Song HyeKyo, Jang KiYong, Choi HeeSeo, Kim JooHeon
Reasons to watch: This is Song HyeKyo's first work after her two year hiatus. EXO's SeHun and Girl's Day YuRa are also said to be reoccurring characters in this drama. The drama is centered around the fashion world so you can expect the actors to be rocking some amazing looks in every episode!
5. Human Disqualification (Lost)
Summary: The drama tells the story of ordinary people who have been struggling to survive, then suddenly they realize that they have not become anything in the middle of their lives.
Cast: Jeon DoYeon, Ryu JunYeol, Park ByungEun
Reasons to watch: This drama is the comeback for both Jeon DoYeon and Ryu JunYeol after 5 years. It is also the first television project for the director Hur JinHo who previously worked primarily in film.
Summary: It tells the story of three people who can ruin each other's lives because they keep on bumping into each other in front of the secret liquor warehouse during the prohibition law in Joseon: an inspector who came to Seoul to achieve fame and prestige to restore his family's name, a poor noblewoman who started to brew alcohol to pay back her debt and the crown prince who keeps on going over the wall to have a drink.
Cast: Yoo SeungHo, HyeRi, Byeon WooSeok, Kang MiNa
Reasons to watch: The pairing of Yoo SeungHo who has been in multiple historical dramas, and HyeRi who will star in her first historical drama will definitely be interesting. The content of the drama is also quite interesting, a historical drama that deals with a ban on alcohol. It is definitely the first of its kind!
7. That Year We (Our Beloved Summer)
Summary: "That Year We" is a youthful romance that unfolds when a broken-up couple is forcibly brought back together because of the popularity of a documentary they filmed together in high school.
Cast: Choi WooSik, Kim DaMi, Kim SungCheol, Roh JeongEui
Reasons to watch: This drama comes three years after Choi WooSik and Kim DaMi appeared in a movie, "The Witch: Part 1. The Subversion" together in 2018. Since they have acted together before their on-screen chemistry should be something to anticipate.
Summary: It tells the stories of students of SeoYeon University who try to find "M", the anonymous main character of a story posted on the school community that turned the school upside down. The characters' romantic lines will change as they are looking for "M".
Cast: NCT's JaeHyun, Park HyeSu, Bae HyunSung, Roh JeongEui, UP10TION's Lee JinHyuk, Woo DaBi
Reasons to watch: This drama is a spin-off of the popular web series "Love Playlist." It is the highly awaited acting debut for NCT's JaeHyun. CLC's EunBin will also appear in the drama as a supporting character, as well as many rising actors such as Bae HyunSung, Roh JeongEui, UP10TION's Lee JinHyuk, Woo DaBi, and Hwang BoReumByeol.
Summary: It tells the relatable story of YuMi an ordinary office worker in her 30s from the perspective of the cells of her head.
Cast: Kim GoEun, Ahn BoHyun, Lee YuBi, Park JiHyun
Reasons to watch: This drama is based off of a very popular webtoon of the same name. It will also have a fun cameo from SHINee's MinHo and a reoccurring character played by GOT7's JinYoung. The drama will blend live action scenes in with animated, inside YuMi's head, scenes to try and immerse the viewer into her thought processes.
10. Dal-Ri and Gamjatang
Summary: This drama is a romantic comedy about an uneducated man who has a talent to make money, and a woman from a prestigious background who is in debt. They fall in love without knowing who each other are, and meet again by coincidence at a failing art gallery.
Cast: Kim MinJae, Park GyuYoung
Reasons to watch: Not much is known about the drama as of yet, but this is the first drama with the combination of Kim MinJae and Park GuYoung. That fact alone makes this drama one to look out for. However, the director has previously worked on other famous dramas like "Healer" and "Bread, Love and Dreams."
Summary: It is the secret court romance drama of a woman who was abandoned because she was born as a girl. When her twin brother died, she was asked to pretend to be him: the crown prince. It tells the story of a hidden king who is not left in any part of history. "Yeonmo" will tell the exciting romance of the king who is a woman and the handsome men surrounding her in the romantic and fierce palace.
Cast: Park EunBin, SF9's RoWoon, Nam YoonSoo, VICTON's ByungChan, DIA's Jung ChaeYeon
Reasons to watch: It is based off of a manhwa of the same name "Yeonmo." It will be directed by Song HyunWook who also directed "The Beauty Inside" and "Another Oh Hae Young." This will be Jung ChaeYeon's first drama since 2019. Fans are also looking forward to RoWoon's first historical drama, as well as how Park EunBin and Jung ChaeYeon will act as a couple.
While going through these dramas, we hope you found one you think is interesting. All of these dramas are different and have various charms to them. Some are straight up classic romance tales, while others have physiological elements, historical elements, and dramatic tones. All of these dramas will soon be available to watch so be sure to keep an eye out for them!
What drama are you anticipating the most? Did you know about all these dramas before reading the list?
Let us know in the comments!
What drama are you most looking forward to?
※You can vote multiple times without sign in.
Human Disqualification (Lost)
When Flowers Bloom, I Think of The Moon
That Year We (Our Beloved Summer)
Don't miss out our part 2 below!