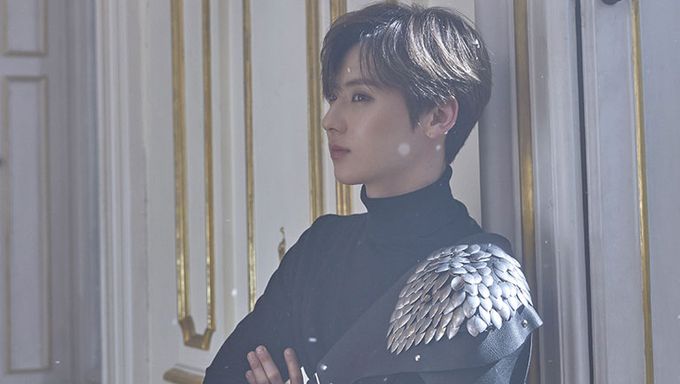 K-Pop is the home of one of the most beautiful love songs. They are touching on a lot of aspects of love, with confessions or expression of romantic feelings, pain after a breakup, pain of one-sided love, love betrayal, and more. Some lyrics tend to be more innocent while some more sensual. There are a lot of different love songs.
Among so many masterpieces, we made a small selection of not so commonly mentioned male K-Pop songs that convey different romantic feelings on beautiful lyrics. They are perfect love songs!
Check out these 11 songs with a selection of their most romantic lyrics. Make sure to listen to these songs to feel the emotions conveyed by these talented singers.
Let us know in your opinion what are the most romantic love songs of K-Pop in the comment section.
Note: This is not a ranking.
1- EXO - 'Miracles in December'
I was selfish, who always only knew myself / I was the stupid one to ignore your heart / The fact that it has changed this way, it can't believe it / Your love keeps moving me like this / When I think about it, I can fill the world with you / Because each snowflake is a drop of tear / The only I can't do is to make you come to me.
2- SHINee's JongHyun and EXO's Chen - 'A Day Without You'
The touch that I've gotten familiar for such a long time, no / Your scent which is too deep on my fingertips / I wash my hands and spay perfume / I try so hard to escape / Because you are not next to me / Everything ends with you / The more I try to escape, the more I spend my days controlled by you.
3- F.T. Island - 'MADLY'
I have spent one more day without you / trapped in hellish pain / I madly miss only you / I only miss you to death / Because I only love you.
4- SUPER JUNIOR - 'It's You'
Even it's burning my heart to the point where my dry lips wear out (to the point where my lips wear out) / Even if I am reborn it is still only you / Tick, tick, tick, even when the time passed by, oh, I / it's you (it's you) / it's you (it's you) / It's only you (it's you) / it's you.
5- SF9 - 'Fall in Love'
I want to hold you back because of my selfish feelings again / Because I am afraid that these beautiful memories became past memories I wat to erase / This gave me so much pain that I cried / I miss you as I walked the streets we use to take together / Your faint hand gestures / Take me to you tonight / Your scent is dispersed deeply into my room / It is painful to know that it is your vestige / Everyday I fall in love.
6- NU'EST's MinHyun - 'Universe'
Every day when I open my eyes, I'm drawing you / But because you are out of reach my heart is broken / You are my universe, universe / You're my half universe, so far away / Every day like a habit, I am thinking of you / but I missing your invisible heart.
7- INFINITE's Kim SungKyu - 'Daydream'
My head is filled with your thoughts / My heart is filled with longing for you / I want to run to you right now / I want to fill you in my two eyes / I want to run to you right now / I want to kiss your lips with my lips / If only I could (I'm already heading to you) / I want to give you my everything (but you're so, so far away) / If I could (you're already in my arms) / I want to fill my everyday life with you.
8- ASTRO - 'Always You'
In the end, it's you / I have missed you / I'm not ok / Because I couldn't hug you, my heat hurt / That is why I'm looking for you / I've waited, can you see that I'm tearing / The one I love is you.
9- MONSTA X - 'U.R'
Even if I have everything, I want you more. Stay next longer next to me. Always like that / I'll wake you up in that little silence, always like that. / Call my name with your lips / Fill me up more with your scent / Draw me so I can be your painting then. / Come to me the way / U R U R, you and I stopped there, circling / Take my eyes take my eyes / I can't handle it oh baby.
10- JUS2 - 'Touch'
When I touch you, I'm so in love with you / I want to throw myself at you / When I touch you, I feel so in love with you / Let me know everything about you / I can feel that you love me love me / Touch my heart / You are owning me / Can you handle me / Tell me what you need / For you, anything and everything.
11- Wanna One - 'I Wanna Have'
I want you, even your name / I want your everything, your eyes, and even your every little gesture / I want to hold your memories / I want everything, your time and every moments /  I wanna be yours I wanna be yours girl / No one can compare with my own world. / I only want to fill my eyes with you / I want to have you at this very moment.
What are the most romantic K-Pop love songs for you?
Read More : 10 B-Side Tracks Of MONSTA X You Have To Listen