The K-Pop Queen of R&B is back with her all new mini-album, "A New Empire"! To celebrate her comeback, we cover the 11 things that can only be found at an Ailee showcase.
Best known as the Korean Beyonce, Ailee has finally made her official comeback with her 4th mini-album. Her showcase was held on October 4th, 2016 at the MUV Hall located near Hongdae in Seoul. With new music co-written by the actual singer, Ailee returns better than ever as more of a musician as she sheds more of her K-Pop idol image.
Must Read : Teaser )) Ailee – Home
Let us bring you one step closer to our queen Ailee through a brief, yet to the point, coverage of the "A New Empire" showcase!
Ailee's "A New Empire" Showcase
Brought to you by your friends at Kpopmap.
1. A NEW AILEE
Ailee showcased a new look that we've yet to see from our R&B Queen. The starlet was dressed all in black with elaborate point accent accessories. The most notable change was Ailee's new hair. She sported a short bob cut in loose waves that was made even more badass with a beautiful ombre two tone. Ailee is back better than ever in a look that's fierce, sexy and confident!
2. A NEW GENRE
If we know Ailee as the queen of K-Pop R&B, the artist is here to break all your previous assumptions. Ailee made her comeback with an urban hip hop vibe for her title track, "Home" - and she slays. With the featuring of Hip Hop R&B legend, Yoon MiRae, Ailee's title track marks the new beginning of her era. Instead of the usual lyrics of telling off a jerky ex-boyfriend, she comes back with the mature sexiness of a woman who yearns for her love.
3. A NEW QUEEN
How can we put it into words... Ailee is just queen. During her performance for her title track "Home",  we were just left breathless. How can someone just own the stage with such unbelievable sexiness and swag. With flawless vocals and amazing stage performances, you could just tell that that Ailee was born and raised to live on the stage.
4. A NEW EMPIRE
"A New Empire" marks a new start for the musician. Ailee showcased a new hip hop style and genre that she's never shown before. The artist explained that she had always wanted to show off this side of her, but decided to wait out for the perfect timing. Now that the urban hip hop genre started gaining much love from the public, Ailee knew it was the right time to launch off as the first female vocalist to venture into this genre. As you can tell, the tracks inside the album are a style that we were unable to see previously from Ailee. However, the one thing that we noticed was that it worked. It just made sense. It was what made Ailee all along.
5. A NEW IMPROVEMENT
Ailee's first langauge is English. Although that fact was clearly evident during her debut days, Ailee has certainly come a long way in her Korean fluency. All throughout her showcase, the interview sessions were held in Korean - and the starlet killed it. She expressed just what she needed to say with the elegance and clarity of any Korean. It truly takes more than talent to become a successful artist like Ailee. If you wanna get on Ailee's level, you gotta be talented, beautiful, and smart.
6. A NEW COLLABORATION
Ailee expressed her honor and gratitude for the original hip hop goddess, Yoon MiRae, for featuring in her title track. Ailee told us how she had always exchanged greetings with her senior during backstage, and even traded contacts a while back. Yoon MiRae had expressed once that she would be open to featuring on Ailee's track. Star struck, Ailee had saved up Yoon MiRae's offer for a special song. While preparing for her latest album, Ailee knew she found the perfect song to collaborate with the hip hop queen. While kneeling in her car out of overflowing respect, Ailee called up her senior to see if she would be willing... and she said yes! Yoon MiRae was more than ready to accept the request from of her most favorite juniors (Aww!). And thus, "Home" was born.
7. A NEW PERSONA
There are two Ailees in the world - the on stage Ailee and the off stage Ailee. On stage, she's a fierce queen who owns the stage like it's her kingdom and hers alone. But off stage, she's just a fun, down-to-Earth type of girl who enjoys the company of people. From start to finish, she was all smiles for every question and every answer. Major girl crush.
8. A NEW OLD
"Home" is much more of a hip hop vibe, but Ailee took a little bit of old and made it new with her new track "If You". The vocalist performed her pre-release track "If You" as her second song. All she had done was walk back and forth on stage, but the delivery of the feels and the expressions of love was so clear and evident through her simple gestures. From her facial expressions, her hands and all the way down to her feet, you could just tell Ailee wasn't singing to impress, but she was singing to express. On stage, it was just Ailee and herself. Even without the extravagance of backstage dancers or fancy fireworks, her sultry and breathtaking vocals had captivated our attention. 
9. A NEW MEANING OF FRIENDSHIP
For her sub-track, "Live of Die", she had only one friend in mind to help her out - Tak of BaeChiGi. She called him right up to ask for the favor, and even before she could explain what it was, he automatically agreed. In response, Tak explained that Ailee always responds the same way whenever he calls with a request. To farther prove such a beautiful friendship, Tak explained that he only wishes Ailee to soar higher, as he knows that although she's already flying high, her potentials are endless.
10. A NEW CHANCE
With her new venture into the urban hip hop genre, she was asked who she'd like to collaborate with the most if given the chance. She had three specific names in mind: Dean, Crush, and Zico. She jokingly added that Dean was at the top of her list, but she would be honored to get a chance to collaborate with any of the three urban hip hop artists. Do we see another magical duo in the making? You better watch out, Heize!
11. A NEW FUTURE
When asked about her upcoming plans as a global artist, Ailee expressed that she will continue to venture into new genres, as well as old. Through her start of co-writing and co-composing her albums, Ailee has found a new passion to collaborate various types of genres and make it her own. She also expressed how she loves such a broad range of genres that she hopes to try out each one. We believe that we'll be seeing much more of our dear artist for years to come!
The new era of the Ailee Empire has just begun!
Follow us on Facebook and Twitter to stay tuned for our next Inside Showcase coverage!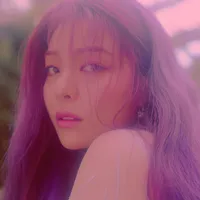 Became a fan of Ailee
You can now view more their stories