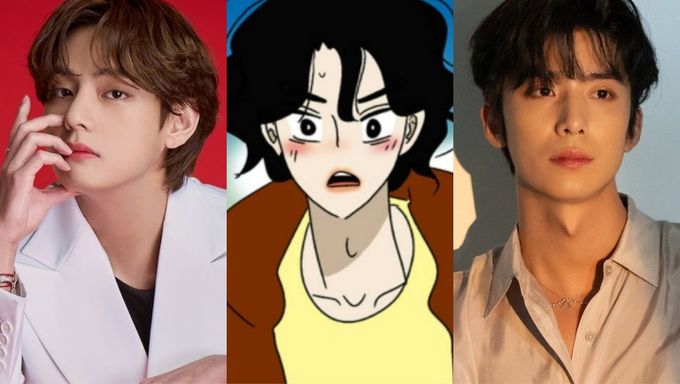 Welcome back to our series of dream cast of dramas based on webtoon.
2021 was a year full of webtoons being adapted into dramas, successfully. While fans of webtoons were glad at the adaptations, drama fans went on to read the original source material, facilitating a flow of consumption on both ends. Among the webtoons that had been announced to be getting drama adaptations, some of them aired, some are about to premiere while others are yet to announce their production schedule.
The latest webtoon to be confirmed for a drama adaptation is the popular work by Yoo HyunSuk, 'Now I'm Taking A Break From Dating". Jaedam Media, a company specializing in comic content recently signed a contract with Slingshot Studio for the production of the drama adaptation. Other works from Yoo HyunSuk include "I Sneak A Peak At Him Every Day" (the popular webtoon on which "Flower Boy Next Door" is based), "HoGoo's Love" and more. The author is known for his amazing work and all of his works over the last 10 years have been contracted for drama rights. Perhaps, for this reason, fans are even more eager to see "Now I'm Taking A Break From Dating" be adapted into a drama.
You can read the webtoon on Kakao Webtoon or Kakao Page here. Unfortunately, an official English translation is not available, as of now.
The story revolves around two young individuals who used to be schoolmates, each going through rough patches in their lives in terms of love, bumping into each other, and unlearning their trauma through getting to know each other's sincere feelings.
Kang DanHee is our lovely heroine, whose story in the webtoon starts out from being dumped by her long-time boyfriend. It leaves her in utter shock and she can't get her head around the fact that she was just cut off from his life in an instant.
Cho TaeYong is our dashing male lead, who is introduced to us as he's faced with his girlfriend getting married to someone else out of nowhere! Needless to say, he is left speechless and frankly, a little embarrassed.
The two meet coincidentally as they're wallowing in self-pity at the beach in Busan. As it turns out, the two were actually schoolmates and she had confessed her feelings to him when they were young.
The anticipation for the drama adaptation of "Now I'm Taking A Break From Love" is high but there has been no official announcement of actors who have been cast or are reviewing offers for the same. However, we can already think of some actors who would be perfect for the lovely characters of the webtoon.
1. Kang DanHee
Kang DanHee is a spirited young woman who is spontaneous, bright, and kind. Nevertheless, she is heartbroken and averse to opening up about her feelings and letting her guard down again.
We think Moon GaYoung, Bae Suzy, Kim SaeRon, Shin SeKyung, Kim YooJung and (G)I-DLE's MiYeon would be great fits for this role.
Who should be Kang DanHee?
※You can vote multiple times without sign in.
Moon GaYoung
Bae Suzy
Kim SaeRon
Shin SeKyung
Kim YooJung
(G)I-DLE's MiYeon
2. Cho TaeYong
Cho TaeYong is deeply caring and attentive. However, after being betrayed by who he thought was the love of his life, he has turned rather hesitant in matters of love. He's also witty and has an amazing sense of humour.
We think BTS' V, Kwak DongYeon, Lee DoHyun, Nam DaReum, Lee JaeWook and SF9's HwiYoung would be perfect for this role.
Who should be Cho TaeYong?
※You can vote multiple times without sign in.
BTS' V
Kwak DongYeon
Lee DoHyun
Nam DaReum
Lee JaeWook
SF9's HwiYoung
Note: The aim of the vote is for Kpopmap readers to share their opinion about their preference for the cast. It is not affecting the cast of the production team.
If you are interested in other drama adaptations of webtoon and their dream cast, you can check out our previous articles: "The Moon That Rises In The Day", "Love Alarm", "Something About Us", "Cohabit That Is Knocking Me Over With A Feather", "True Beauty", "Sweet Home", "A Good Day To Be A Dog", "Itaewon Class", "Lookism", "The Remaried Empress", "Gorae Byul - The Gyeongseong Mermaid", "There Must Be Happy Endings" and more.