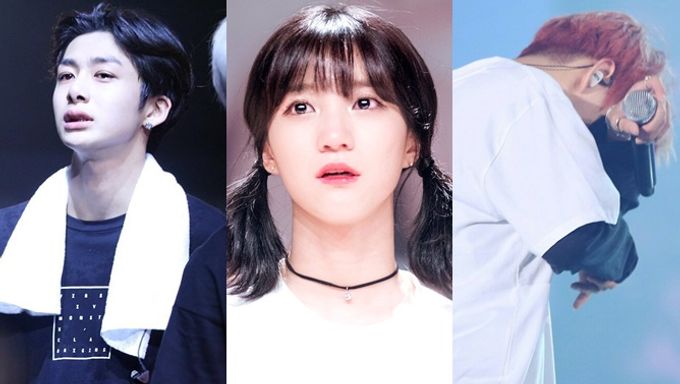 The tears of our beloved idols just make us feel things inside...
We always envision our K-Pop idols to be happy, energetic and full of charismatic swag. So when they start crying, we start bawling our eyes out right along with them. The fact that these majestic beings are feeling so much emotion, makes us overload with feels right along with them.
Must Read : 4 Female Stars Who Have Suffered Enough From Malicious Comments
Get your tissues ladies, because these 12 crying K-Pop idols will get your eyes tearing up.
1. SEVENTEEN's HoShi
2. SEVENTEEN's SeungKwan
3. SNSD's YoonA
4. GOT7's Mark
5. CLC's YuJin
6. MONSTA X's HyungWon
7. BTS's V
8. BTS's Suga
9. f(x)'s Luna
10. Oh My Girl's Binnie
11. WINNER's JinWoo
12. Park BoGum
(Not a K-Pop idol, but the feels!)