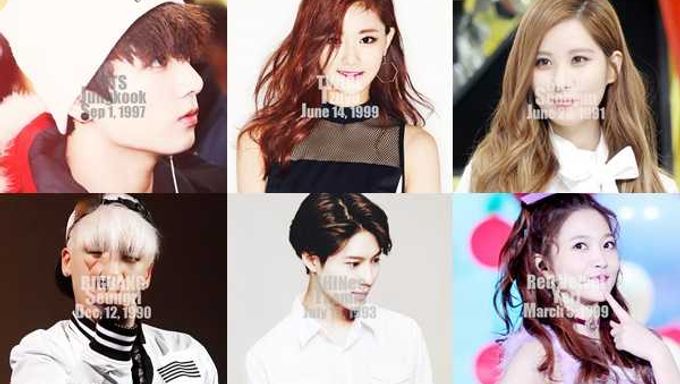 Maknae (막내) is a Korean word to describe the youngest member within a group.
Each member in a group assumes a role such as visual, singing ability, sense of humor and etc. Most of fans are interested in a group based on the most beautiful member. After that, they get interested in all members of the group. As we know, idols are made by fans. Fandom is a very important factor and a main supporter for idols. Many idols are loved by fans but there are members who are loved especially within a group. These so called Maknae. When the oldest member in group band will be the leader, the youngest member band will be loved by the other members. As the baby of the group, he or she is, for the most part, in charge of the cuteness factor in their group. Let it be clear that the maknae is one of the most recognized and popular positions.
Must Read : HOT Idols Born In 94 Compilation
Seungri - BIGBANG
The best idol maknae who receives love from their hyungs and unnies Seungri, Seohyun, Krystal, Taemin, Sehun, Dongwoon, Kyuhyun, Yeri, Tzuyu, Yein, Yugyeom and JungKook Out of nearly 45,000 netizens who took part in the poll, a whopping 37.7% of them seem to agree that Jungkook is indeed the most loved maknae of all. Everyone knows that BTS Kookie is one of the most adored maknaes in K-Pop. 
So when you think idol maknaes, which celebrity pops up into your mind first?
Jungkook - BTS
Must Read : 21 Recockulous Momments From Male Idols Maknae On TOP