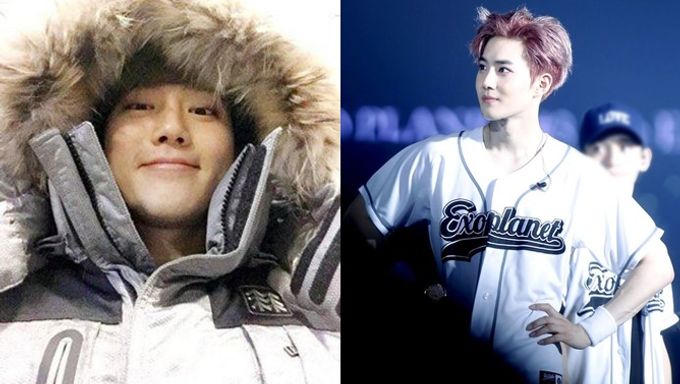 Selfie v. FanCam. These 12 K-Pop male idols need to stop taking selfies and let the fans take their photos for them!
How could one person look so different in photos? Well, they say that photos come out best when the photographer loves the model. We compiled a list of 12 K-Pop male idols who prove just that! They look absolutely amazing in fancam photos, but when it comes to selfies... let's just put that phone down, shall we?
Must Read : 7 K-Pop Male Idols Who Need To Learn How to Selfie
Check out the 12 K-Pop idols who need fans' help in taking selfies, because quite frankly - they suck at it.
1. EXO's SuHo
2. VIXX's HongBin
3. BLOCK B's Zico
4. INFINITE's HoYa
5. SHINee's TaeMin
6. SHINee's ONew
7. GOT7's JB
8. BEAST's KiKwang
9. SEVENTEEN's WonWoo
10. iKON's Bobby
11. B.A.P's YoungJae
12. EXO's Kai