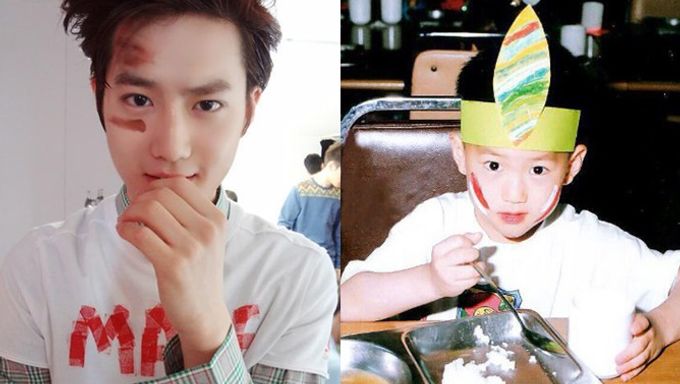 These K-Pop male idols haven't aged a bit since they were babies!
Our K-Pop idols are so cute that we want to miniaturize them and carry them in our pockets. If only, right? But wait! If only we could turn back time, because these K-Pop idols look the same since they were little toddlers. Their physical stature may have grown, but their faces look exactly the same since they were just starting to walk.
Must Read : 6 Of SEVENTEEN's Most Breathtaking Past Photos
We must warn you before hand... the following photos may give you a heart attack due to massive cuteness overload. Take a look at our list of 12 K-Pop male idols who have been adorable ever since they were just wee little babies.
B.A.P - HimChan
EXO - Chen
GOT7 - JB
BtoB - HyunSik
BtoB - IlHoon
BTS - JungKook
EXO - SuHo
BtoB - SungJae
SEVENTEEN - Vernon
EXO - XiuMin
Super Junior - SiWon
EXO - BaekHyun