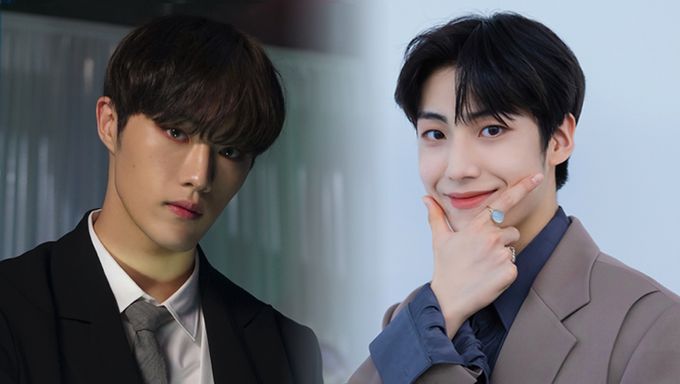 K-Pop idols are often debuting in acting. They enter the acting world with supporting or leading roles. Fans can only be excited at the announcement of new acting debuts when looking at rising acting-dols (Golden Child's BoMin, ASTRO's MoonBin, etc) and talented idols who are taking lead roles (SF9's RoWoon, Park JiHoon, GOT7's JinYoung, etc). While some of them did well since their first drama, most of them significantly improved since their acting debut.
In the second half of the year, quite a few idols are starting their acting career. Some have been in the industry for years, while some debuted not long ago. This list included idols confirmed and also in talks for their role. Let's check out the idols debuting soon in acting. Fans are looking forward to their first acting steps!
Note: This is not a ranking.
Drama
NCTzen is waiting for JaeHyun's acting debut. The KBS campus drama "Dear. M" where he is the lead actor has been postponed. The drama was planned to air back on Feb. 26 with all the teasers and posters released. But due to rumors surrounding the lead actress Park HyeSu the drama was delayed.
There were rumors that the drama will air in August but KBS said nothing was fixed. Fans are waiting for the announcement of new airing dates to see JaeHyun acting as an audacious university student.
JR had some previous acting experience in the Japanese movie "Their Distance" (2015) but he will make his acting debut in the drama "I'll Become Your Night" starring Jung InSun and U-KISS's Jun (Lee JunYoung) (both in talks). He will act as the bassist of a K-Pop band.
3. Yoon JiSung - "I'll Become Your Night"
Yoon JiSung is busy since his military discharge and he announced his acting debut in "I'll Become Your Night". He will debut alongside JR and will act as his fellow bandmate, a drummer. Yoon JiSung has been active in musicals before, so he is not completely new to acting.
BaekSeung is a rookie idol and soon-to-be a rookie actor too. He is acting for the first time in the awaited drama "Hometown Cha-Cha-Cha" with Shin MinA and Kim SeonHo starting on Aug. 28. He is acting as a popular idol (supporting role).
Lee EunSang will debut in acting but he already announced not one but two acting projects. He will act in the JTBC drama "Idol: The Coup" as an idol (supporting role) and also in the web drama "Part-Time Melo" (one of the leads) as a university student. Lee EunSang previously acted in the MV of As One 'February 29th', back then fans commented, "Make EunSang an actor", and he also made a cameo in the web drama "Let Me Off The Earth".
Web Drama
Ever since Kang Daniel's acting debut was announced, DANITY has been excited at the idea. If he accepts the role in the Disney+ drama, he will act as a manly and loyal top freshman studying at the Police University. Fans are looking for more news about the drama.
HanGyul is debuting in acting with the role of the cheerful university student named TaeYang in the web drama "Love in Black Hole". Many are curious about his acting debut.
Along with HanGyul, JaeYoon will act as the most popular sunbae of the university in "Love in Black Hole". JaeYoon first acted in the SF9's debut web drama "Click Your Heart" and made a guest appearance in "Was It Love?" in 2020. "Love in Black Hole" is his official acting debut.
The awaited season 3 of "Best Mistake" also called "When I Fell In Love With The Bullies" has added new actors to the cast. WonPil is in talks for joining in. He would act as a handsome and smart university student.
Just like WonPil, HyunSuk is joining the cast of the season 3 of "Best Mistake". It is confirmed already. Many are looking forward to HyunSuk's acting as a bright university student.
Bae JinYoung is acting in his first-ever drama. He was cast in the WHYNOT Media web drama "@Account Has Been Deleted" planned for November. He is acting as the most popular high school student of the school.
YoungBin already has a small acting experience with SF9's debut web drama "Click Your Heart" and with his guest appearance in "Was It Love?" in 2020. He will make his official acting debut in the web drama "Bubble-Up". The web drama was announced last year and should be released in the second half of the year. He is acting as the kind university student in the Department of Economics who is also the creator of a joint broadcasting platform between two competing universities.