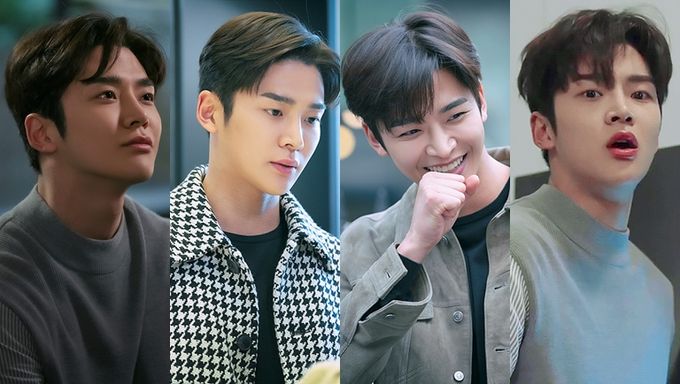 In 2019, SF9's RoWoon received a lot of attention with the drama "Extraordinary You" where he got his first lead role. With "Extraordinary You", not only he gained massive popularity but also numerous awards (Best New Actor at the 32nd Grimae Awards and 2019 MBC Drama Awards, Male Idol-Actor Award at the 18th Korea First Brand Awards, and Male Actor Idol of the Year at the Brand of the Year Awards 2020).
Following "Extraordinary You", the public was looking forward to seeing RoWoon in his next drama "She Would Never Know". He did not disappoint and even impressed viewers more with his improved acting and new images shown on screen.
In the office romance "She Would Never Know", RoWoon took on a completely different character with a more mature love story compared to the high school fantasy romance "Extraordinary You".
In "She Would Never Know", he showed off a variety of emotions and managed to deliver flawlessly in all kinds of scenes proving that he is a skilled actor. We've gathered 12 times he looks completely different to show his broad range of acting. One thing is for sure: romance suits him superbly.
Be aware of major spoilers (including the final episode!).
Fox RoWoon
We are starting with RoWoon being a fox. In this drama, he gave quite a lot of seductive looks ready to make viewers' hearts skip a beat.
Daring
He also had a daring and straightforward scene with: "Go ahead. Try to seduce me Yoon SongAh."
Innocent & cute romance (Romance spice level 1)
RoWoon also knows how to have innocent and cute romantic vibes.
In-love look (Romance spice level 2)
RoWoon is saying "I love you" from his eyes.
Kiss scene expert (Romance spice level 10000)
There were a lot of kiss scenes in this drama and they all had their different colors. Pictures are self-explaining.
Jealous RoWoon
In this scene, the girl he likes was asked to go on a blind date, and he was not too happy about it.
Adorable uncle and brother
In the drama, RoWoon was not only an office worker and boyfriend but also an adorable uncle and brother. He showed great chemistry with his noonas and cousin.
The begging look
This was a perfect puppy and begging look. In this scene, he was asking her to stay in Korea (and not leave to work in Europe).
Cold Rowoon
RoWoon knows how to be cute but also how to look cold as the ice (feat. model catwalk).
We can't forget one of the most popular episode endings with: "I think you should be the one leaving. Get out of my girl's face, you rascal."
Shocked RoWoon
"Omg, what did I do?"! This is when he remembered what he did when drunk.
Drunk RoWoon
Drunk acting is not something easy but RoWoon's managed it perfectly.
Angry RoWoon
Last but not the least, RoWoon showed an upgraded version of his angry acting from "Extraordinay You" in this fight scene.
Which scenes made you feel that RoWoon is talented in acting in "She Would Never Know"?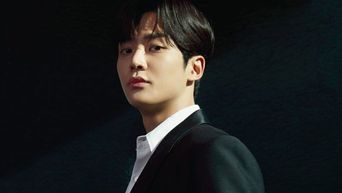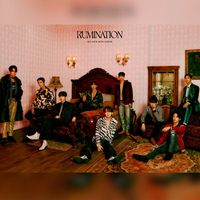 Became a fan of SF9
You can now view more their stories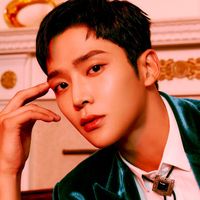 Became a fan of RoWoon
You can now view more their stories