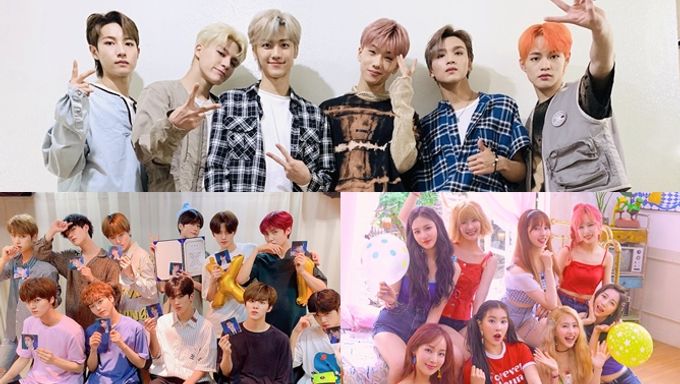 Every September in Japan, K-Pop festivals are held in Sapporo and Tokyo to introduce K-Pop fans the latest and trending hot groups.
According to the organizer for 12th KMF (Korean Music Festival) 2019, it was shared that this year's theme will be 'LOVE KMF!'. For the past 12 years, the festival is well received by K-Pop lovers. As such, they are holding a project that is promoted by NPO Korea-Japan Cultural Association that supports Good Friends Save the Children (GFSC).
Find out which K-Pop groups will be attending for this meaningful festival in September!
12th KMF (Korean Music Festival) 2019 In Japan
Sep. 16, Monday- Zepp Sapporo
Sep. 22, Sunday- Toyosu PIT
Sep. 23, Monday- Toyosu PIT
-Lineup-
Sep. 16
Kim JaeHwan
Jeong SeWoon
NATURE
X1
Sep. 22
NCT DREAM
NATURE
X1
Sep. 23
Jeong SeWoon
X1
-Ticket-
NPO Members Presale: Link (July 26 onwards)
GFSC Members Presale: Link (Sales open on Aug. 1, 10 am local time)
Read More : WKNDFEST Vol 1 K-Pop Edition In Malaysia: Lineup And Ticket Details