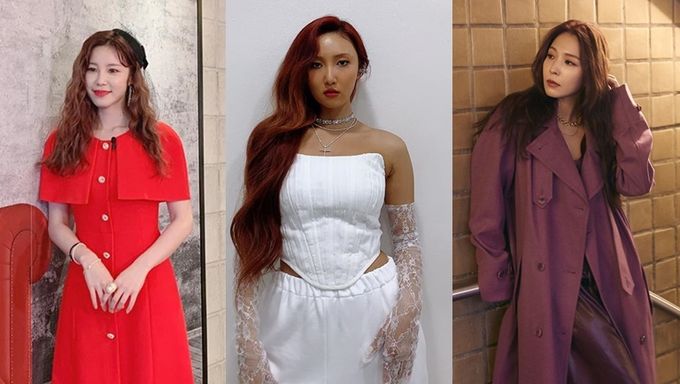 Among K-Pop idols, there are a few Catholic idols and they all have beautiful baptismal names.
Netizens and fans are interested in idols who revealed their religions as Catholic and in finding their Christian names. Let's check out 13 of them (no particular order).
Don't miss the male version too.
1- Apink's NaEun
Marcella
2- MAMAMOO's WheeIn
Gabriela
3- TWICE's ChaeYoung
Catarina
4- Apink's ChoRong
Lea
5- MAMAMOO's HwaSa
Maria
6- GFRIEND's YuJu
Angela
7- Rainbow's JiSook
Maria
8- T-ARA's HyoMin
Christina
9- ex-SECRET's HyoSung
Isabella
10- ex-KARA's YoungJi
Stella
11- BoA
Kiara
12- Dal Shabet's Serri
Michaella
13- fromis_9's Roh JiSun
Lucia