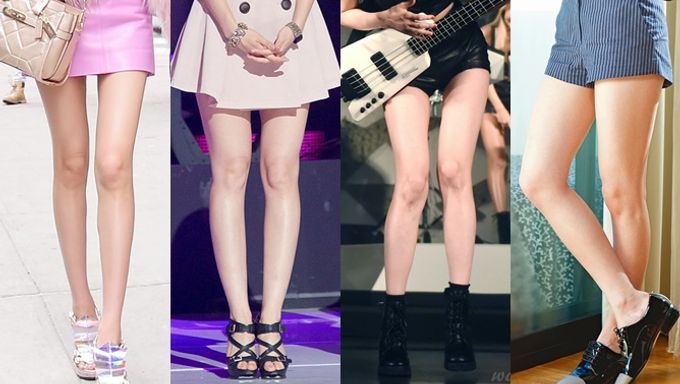 Are these arms or legs...?
The K-Pop industry advocates for skinny girls with skinny waists, skinny arms, and skinny legs. But can these even be considered legs? With so much pressure to be the skinniest that they can be, our K-Pop idols do all that they can to get those chopstick legs. Granted, some of our idols are just born genetically without any fat on their thighs, but a little something on the legs make you look healthier and sexier! So the question has be asked, are thigh gaps really an attractive trait?
Must Read : 5 Girl Group Members With The Most Perfect Thighs
Check out the 13 K-Pop girls most famous for their skinny legs with absolutely no fat!
1. MoonByul of MAMAMOO
2. HyunA of Nine Muses
3. Kei of Lovelyz
4. Krystal of f(x)
5. SooYoung of SNSD
6. HyoMin of T-ARA
7. Lizzy of Orange Caramel
8. TaeYeon of SNSD
9. JiSook of Rainbow
10. IU
11. SoWon of GFriend
12. Tiffany of SNSD
13. SunMi of Wonder Girls
Must Read : 7 K-Pop Male Idols With the Best Long Legs Visuals