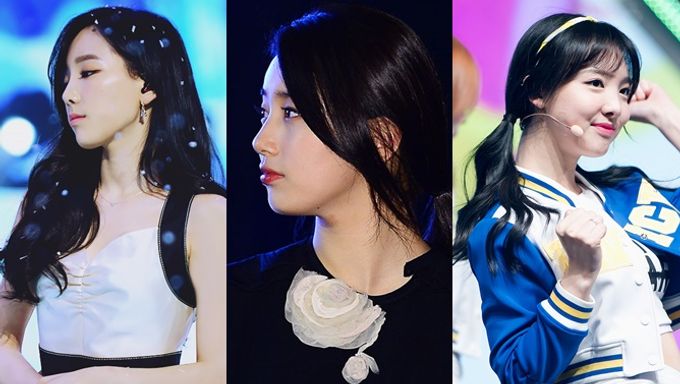 These 13 K-Pop idol girls channel their shades of natural and totally rock out like no other!
Ain't nobody got time for funky hair dyes. These ladies went all natural and killed it on the K-Pop scene - and by all natural we mean dark, luscious hair! They've had their days of blonde, pink, blue, you name it, but we think these ladies look best in the authentic color of Asian beauties - black! The dark locks actually give the girls a fierce, sexy look; and we're absolutely loving it!
Must Read : 11 Male K-Pop Idols Who Slay the Blonde Hair
Check out the 13 K-Pop idol girls who slay the midnight dark hair!
1. Irene of Red Velvet
2. Krystal of f(x)
3. NaYeon of TWICE
4. BoMi of APink
5. IU
6. TaeYeon of SNSD
7. NaNa of Orange Caramel
8. HaNi of EXID
9. YuRa of Girl's Day
10. Suzy of miss A
11. Tiffany of SNSD
12. HyunA Kim
13. YoonA of SNSD
Is your favorite idol of dark locks not on the list? Make sure to share it with us in the comments below!