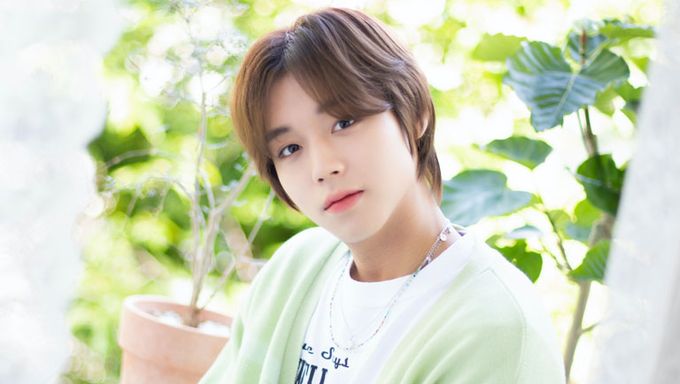 Do you like long hair on K-Pop idols? A lot of them look awesome with this hairstyle and many fans wish that they do not cut shorter.
This month, there are many male idols who have long hair and that caught our attention. Having long hair does not suit everyone but the ones on the list look gorgeous with long hair.
Here is a selection of idols who wow in May 2020 only with long hair. Check out 13 of them (in no particular order).
1- ATEEZ's YeoSang
YeoSang is handsome and this long blond hair gave him, even more, the vibe of an angel.
2- EXO's Lay
Lay is coming back with his fourth solo album "LIT". He was seen with long tied hair wearing traditional outfit.
3- SUPER JUNIOR's HeeChul
HeeChul had long hair for such a long time from curl, wavy, to straight. He also had shorter hair too. He currently has brownish long straight hair.
4- MONSTA X's HyungWon
HyungWon was handsomely posing with long and short hair in recently released pictures for DAZED June Issue. He is currently promoting with shorter hair for the group's new album "FANTASIA X".
5- GOT7's JB
JB looks dashing with long hair adding on his unique charisma. His photoshoot for fashion magazines are not to be missed.
6- NCT 127's HaeChan
NCT 127 is back with "Neo Zone: The Final Round". HaeChan took cute pictures with his curly long hair for the magazine "star1".
7- Newkidd's Hwi
Newkidd's Hwi had long blonde hair for a long time and he continuously charms fans with his unique hairstyle.
8- OnlyOneOf's JunJi
If you have seen JunJi on TV shows, you would for sure remember him for his signature -very- long hair covering up to his eyes.
9- Park JiHoon
Park JiHoon is back with even cuter with long hair from his new album "The W".
10- NU'EST's Ren
Ren is one of the first idols you think of when you think of "long hair". For NU'EST recent comeback with "The Nocturne", Ren was charming with his brown long hair.
11- Stray Kids's HyunJin
HyunJin's long hair gives him a prince look. Stray Kids will come back with "GOLIVE" on June 17 and in the teaser, HyunJin dyed his long hair to a lighter color.
12- Super Junior's YeSung
YeSung will comeback with Super Junior-K.R.Y with their 1st Mini Album "When We Were Us" on June 8. He suits perfectly long hair.
13- TVXQ's YunHo
YunHo grew his hair and fans love it. He catches eyes with his flawless charms.