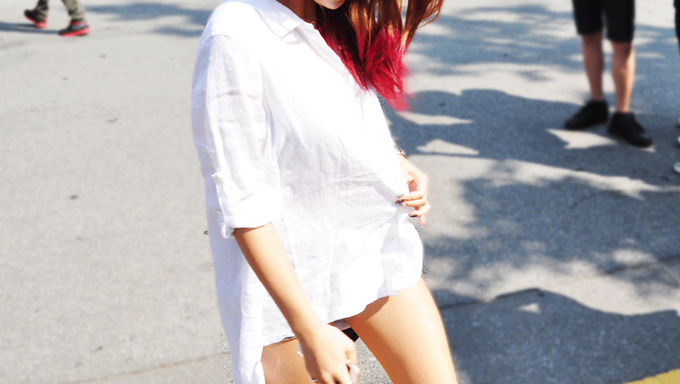 Who Wears Short Shorts On The Way to ′Music Bank′?
Hot pants, mini shorts, or short shorts? Whatever you call them, it can be a great way to Show Some Leg without having to worry about a Panty Shot. While it's mostly a female trope, we're seeing more and more males slipping in.
ChoA (AOA) 
HyunAh (Nine Muses)
This trope is still popular in Real Life of this season. 
Soyu (SISTAR)
Female idol groups made going to work look like a blast as a some of idol girls dazed fans by appearing in their short shorts on their way to rehearsal for KBS′ Music Bank on July 3. 
(Awesome Baby)
Who wears short shorts? Some of idol girls do, that's who!
(Acor Black)
(4TEN)
Whether they're rocking denim, cotton, or leather, check out the stars flaunt their legs in short shorts!