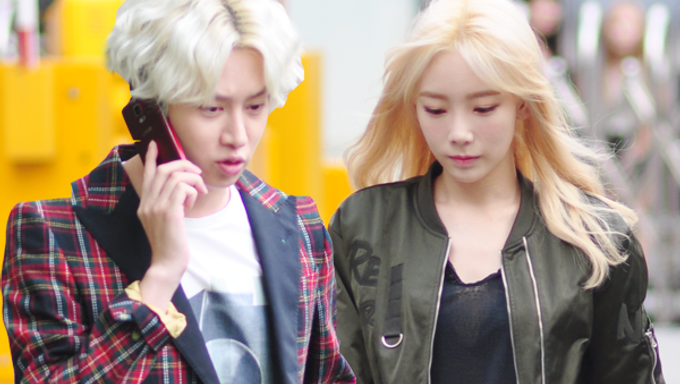 Several senior idols visited KBS Music Bank to cheer for their senior idols; Super Junior HeeChul at the site to support SNSD and comeback Red Velvet, Rainbow Jisook, Seungah and HyunYoung in KBS building to support April, too.
While Super Junior Heechul has no promotion scheduled, He, who is known for the best friend with Girls' Generation's Taeyeon, didn't stop him from making a trip to the KBS building to show his support for label mate girl groups including Girls' Generation and  Red Velvet.
He was keeping a wary eye when our reporter took a picture of him.
Red Velvet will be making their comeback on tonight's episode of KBS 2TV 'Music Bank.' Besides 'Music Bank' this evening, Red Velvet will also appear on tomorrow's episode of MBC TV 'Music Core,' as well as SBS TV 'Inkigayo' on Sunday.
The girls gave press a sweet smile when they arrive.
 Full Video of The Moment >> Kpopmap Youtube 
For his dear friend SNSD and Red Velvet. Please show lots of love for 'Lion Heart,' and 'Dumb Dumb'!
Meanwhile, for a special comeback promotion for Monsta X, the seven members disguised their identity to look like secret agents with black suits and sunglasess. And then they prepared sweet things like candy at the pre-recording site of 'Music Bank' for some of fans and reporters as a special performance toward them, and showed their charisma side, yet remained humorous as they posed.