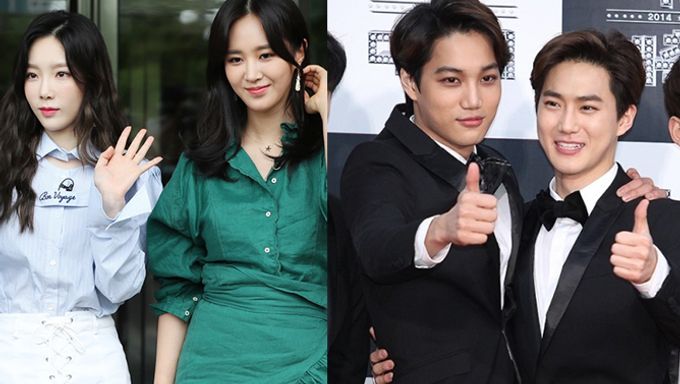 Find out which idol members have drastically contrasting skin tones!
People have different skin tones. The same rule applies to idol groups. There are many members in a group, from bright ones to tanned ones, there must be different colors of skin tone. Even though Korean people, especially women, tend to put makeup to look paler than their bare face's skin tone, lately young people like to just show off their brownly natural skin tone. 
When it comes to makeup on the stage, it's pretty hard for people to recognize idols' real skin tone, because of all those cakey makeup. However, there are still some apparent differences of skin tones among members in a group. 
Must Read : 11 K-Pop Idols with Milk Chocolate Naturally Tan Skin
Kpopmap arranged 8 pairs who have drastically contrasting skin tones! You can check out them, below.
1. TaeYeon & YuRi
Their fans even know that these two ladies' skin tones are too different each other, so they made nicknames for them, which are Heukgu and Baekgu. Heukgu is the name of Korean Jindo dog that has dark hair and Baekgu is one that has white hair. 
2. Song MinHo & Kim JinWoo
3. Hwang MinHyun & Park WooJin
4. N & Leo
5. SuHo & Kai
6. HwaSa & WheeIn
7. V & SuGa
8. WooJi & MinGyu