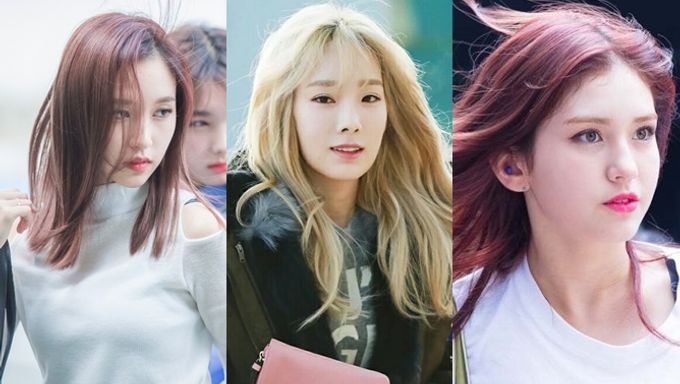 How could a human being look this gorgeous with such strong winds that are determined to mess up your hair?
Us mere humans panic as soon as a gust of wind blows right past us. Our hair! But these gorgeous K-Pop goddesses need not worry, because not even strong winds can break their hair game. Take a look at the 19 idol girls who just look absolutely breathtaking even in the middle of a strong gust.
Must Read : Korean Beauty Tip Tuesday: Top 10 K-Pop Hairstyles to Captivate the Fellas
Don't worry... we cried with envy a little bit too!
1. DaHyun - TWICE
2. NaEun - APink
3. Zhou Jieqiong - Pledis Girlz/I.O.I
4. Joy (ft. Irene) - Red Velvet
5. WheeIn - MAMAMOO
6. IU
7. BoMi - APink
8. Irene - Red Velvet
9. ChoRong - APink
10. HwaSa - MAMAMOO
11. SeolHyun - AOA
12. GFriend
13. YeEun - Wonder Girls
14. JiMin - AOA
15. YoonA - SNSD
16. SoMi - I.O.I
17. NaEun - APRIL
18. Mina (ft. NaYeon) - TWICE
19. TaeYeon - SNSD