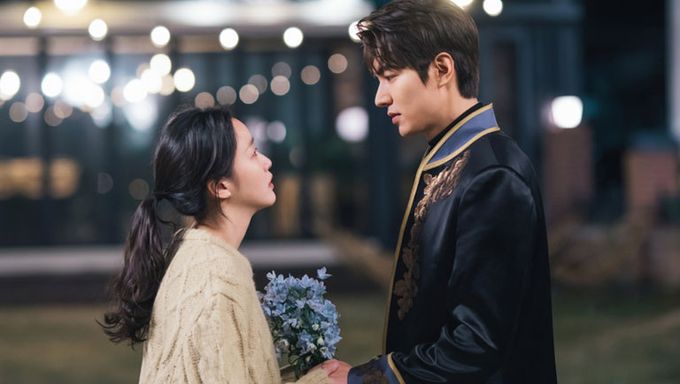 Have you been watching dramas these days? If not, you are missing many great scenes! If you like romance, this weekly Kpopmap series is for you as we gather the most heart-fluttering scenes in one place.
Be aware of major spoilers from episodes that aired this week. 
The following scenes are the most romantic scenes to not have missed this week.
1- "The King: Eternal Monarch"
Kim GoEun and Lee MinHo as Jung TaeEul and Lee Gon
Lee MinHo: "How have you been?"
Kim GoEun: "It took you a while this time."
Lee MinHo: "Because I had to come from far away. I realized that I never gave you a single flower. That's why, I crossed the universe for you."
Lee MinHo: "But the thing is I have to go back now."
Kim GoEun: "Going back?"
Lee MinHo: "Right. I also realized I never told you this. I love you. I am deeply in love with you."
Lee MinHo: "There will come a moment when it seems I've disappeared. I don't want you to worry too much when that happens. It just means I'm walking the frozen moments in time."
2- "Born Again"
Lee SooHyuk and Jin SeYeon as Kim SooHyuk and Jung SaBin
Lee SooHyuk in the urge of saving his girl misunderstood the situation. He saw Jang KiYong (as Cheon JongBeom) touching the ropes surrounding Jin SeYeon who was kidnapped and holding a knife. Lee SooHyuk did not hesitate and just shot him to protect his lover. (In reality, Jang KiYong was trying to save her.)
Lee SooHyuk untied Jin SeYeon who was unconscious and left the creepy school carrying her in a bridal manner.