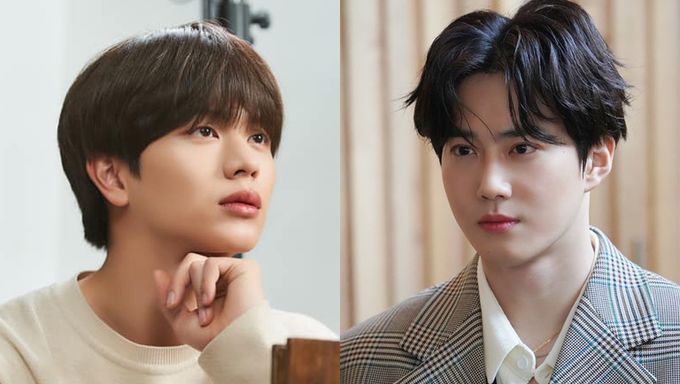 Heading to the army is never a happy thing for K-Pop fans but it seems like they would have to say good bye for the time being to not just one but five male K-Pop idols in May.
BTOB's SungJae had shared that he will be enlisting on May 11 and also be serving as a part of the military band after the basic military training. It was also announced that he will be enlisting quietly and many fans were sad to see him go.
Aside from SungJae, his fellow group member, HyunSik, will also be enlisting on the same day as him.
From the same company but different group, it looks like PENTAGON's JinHo will also be saying goodbye to his fans for the time being.
He will be enlisting also on May 11. It was said that the rest of PENTAGON will be competing as a 7-member group on "Road To Kingdom".
Not long ago, it was also confirmed by EXO's SuHo that he will be enlisting on May 14. He will be the 3rd member from EXO to enlist in the army.
On May 18, Block B's U-Kwon will be enlisting as an active soldier.
With five male K-Pop idols who will be serving their mandatory military service in May, many K-Pop fans had also voiced their comments online. They wished that they will be safe and healthy during the military service.
They will also miss them and promise that they will always be waiting for their return.
All the best to the five of them!
Read More : Pictures Of WINNER's JinWoo And SeungHoon In Military Cause INNER CIRCLE To Go Aww