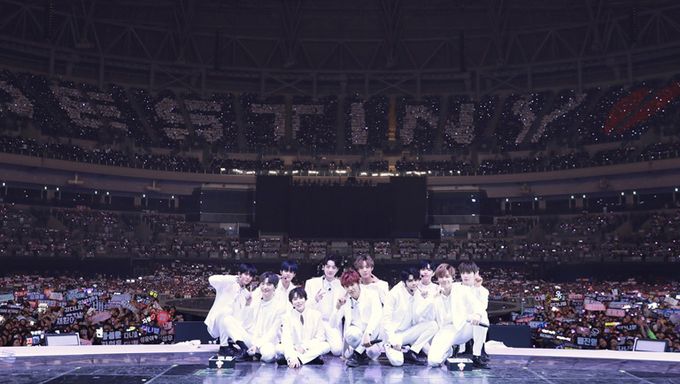 2 years ago, Wanna Oneheld their last concert together on Jan. 27. It was a time of both sad and happy feelings as fans would miss seeing them together.
With that being said, you might be curious what each of the members are doing now. Let's take a look below!
Kang Daniel is said to be preparing for his new album that will be released soon this year. While there is no official date confirmed yet, many fans are already ready for his return.
The idol will also be appearing in the upcoming "UNIVERSE UNI-KON" on Feb. 14.
Aside from being active as an idol, Park JiHoon has definitely earned his recognition as an actor!
It was confirmed that Park JiHoon will be acting as the male lead for "Blue Spring From A Distance" set to air in 2021.
Being part of a member of AB6IX, DaeHwi is currently promoting 'Stay Young' on various music shows. They will be appearing on "UNIVERSE UNI-KON" on Feb. 14 too.
Kim JaeHwan has all along been focusing on his music career and not long ago, he had impressed viewers with his emotional vocals on KBS "Immortal Song".
Ong SeongWu has also been focusing more on his acting career and some of his notable works are none other than "More Than Friends" and "At Eighteen".
Similar to DaeHwi, WooJin is currently active as a member of AB6IX and promoting 'Stay Young' too. They will be appearing on "UNIVERSE UNI-KON" on Feb. 14.
Lai KuanLin is currently spending most of his activities and schedules in China. Not long ago, it was announced that he will be on the cover for February issue of 'NYLON' China.
Yoon JiSung had recently completed his mandatory military service and is back to say hi to his fans! Currently, he is recruiting fans to join his official fanclub, BABAL, on V-Live.
MinHyun has returned to NU'EST and not long ago, made his acting debut as the lead role of "Live On". While his acting has received many compliments, many also could not wait to see him and other NU'EST members make a comeback soon.
Bae JinYoung will be making a comeback together with CIX on Feb. 2 with their mini album " 'HELLO' Chapter Ø. Hello, Strange Dream".
Ha SungWoon is doing pretty well as a solo artist and he is currently hosting "Midnight Idol Radio" on Naver NOW.
Not long ago, he had also given himself a bowl cut, earning the likes of his fans!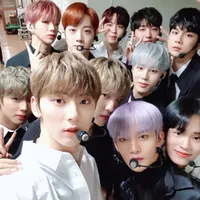 Became a fan of Wanna One
You can now view more their stories