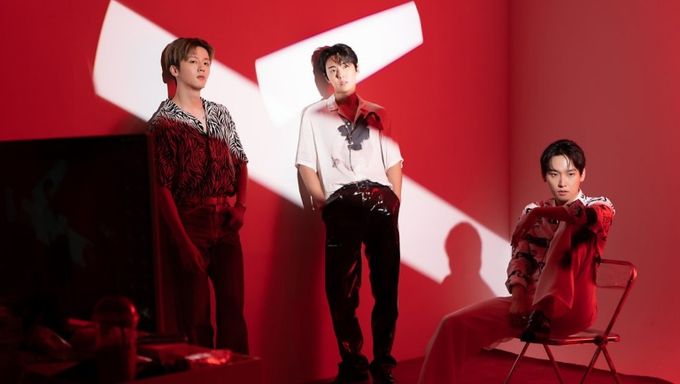 Something every K-Pop fan has to face in their lifetime is the sadness of their bias going off to the military to serve the nation. Serving in the military is an unchanging reality and the pride of all Korean men. From 2021 to early 2022, idols born in 1993, who have not enlisted yet, will have to leave for their mandatory military service. In this respect, recently, an online community posted a list of K-Pop groups, their debut year, and the year they're expected to start enlisting in the military.
DAY6, SF9, VICTON and Golden Child members have to start enlisting in 2021. SF9's Chani revealed on their latest fan meeting that it might be the group's last fan meeting with 9 members for now. This is because members InSeong and YoungBin, both born in 1993, might have to enlist soon. VICTON member Han SeungWoo has already enlisted even though he had more time to enlist since he was born in 1994 and as such, their enlistment has started earlier than expected.
DAY6 member SungJin, born in 1993, enlisted earlier this year as well. The oldest member of DAY6 is Jae, born in 1992 but he will not have to enlist in the military because he does not hold Korean citizenship. Member Young K, born in 1993, will enlist into the highly sought-after KATUSA (Korean Augmentation To The United States Army) branch of the military on October 12, 2021.  Golden Child's oldest member DaeYeol was born in 1993, which implies that he would most likely have to enlist this year.
iKON, NCT 127 and ONF are expected to start enlisting in 2022. NU'EST, SEVENTEEN and VERIVERY will have to start enlisting from 2023.
THE BOYZ have to start enlisting from 2024. AB6IX and WEi will start in 2025. ATEEZ, Stray Kids, CIX have to start enlisting in 2026. TXT and TREASURE are expected to start enlisting in 2027. Finally, NCT DREAM will start enlisting in 2028. As for BTS, their military enlistment dates are still quite undetermined.
Which K-Pop group's enlistment are you dreading the most? Share your thoughts with Kpopmap in the comments section down below!