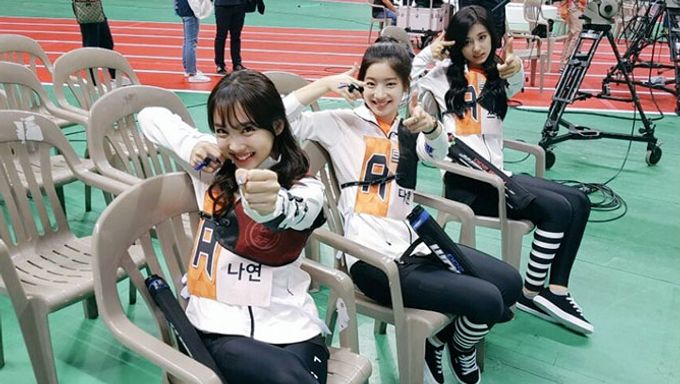 The annual Chuseok Idol Star Athletics Championships for 2016 is all the latest hype. Get the first behind the scene shots of our favorite idols competing in the ISAC!
The ISAC for the 2016 Chuseok festival recently finished its filming. Over 20 of the most popular K-Pop groups came out to compete for the gold medal, where they jumped, shot, ran and wrestled their way to glory.
Must Read : MBC's "ISAC" 2016 Chuseok: Lineup (Updated)
Idol Star Athletics Championships (ISAC) is one of the most famous competition among the K-Pop idols. Each year, one to two championships are held where celebrities come to compete in various sports that are both team based and individual based. Some of the most notable games are running, swimming, archery, wrestling and much more! The show is a highly rated variety competition show where a remarkable amount of idols turn up with their fans.
With the actual air date just around the corner, fandoms are eager and excited to see our favorite idols competing head to head. We've collected the latest behind the scenes photos taken on the actual filming day. Check to see what your bias group did for ISAC 2016!
1. ASTRO
2. APINK
3. BLOCK B
4. BTS
5. BtoB
6. SNUPER
7. Cosmic Girls (WJSN)
8. GOT7
9. Lovelyz
10. MONSTA X
11. Oh My Girl
12. VIXX
13. Mad Town
14. TWICE