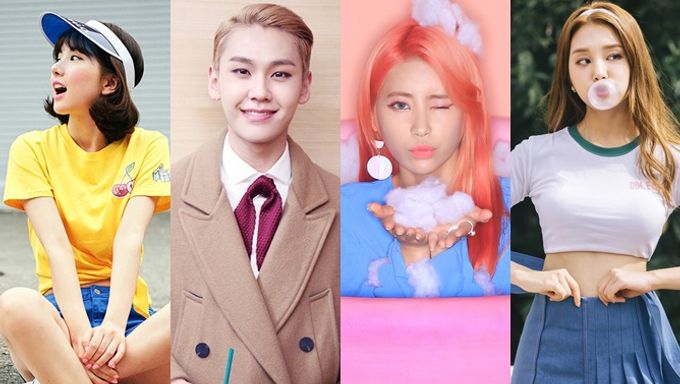 KBS in the works of creating a new idol show specially for the Chuseok holiday! Who's on the featured guest lineup?
KBS will be running the pilot episode for "Hello Friends" as a Chuseok special next week! "Hello Friends" is a program dedicated to bring celebrities of all generation together and blossom into a natural friendship. Through the variety talk show, age gaps and generational shocks will be brought to light as the celebrities of various ages will interact with each other. In a society where age is considered of utmost importance, a show that tries to break the barrier with the help of 'ajae (old man) humor' will sure become a hit!
Must Read : MBC ChuSeok Special "Idol Chef King": Lineup
Check out who'll be featured on the Chuseok pilot episode for KBS's "Hello Friends".
KBS Chuseok Special "Hello Friends" Lineup
MC: Yoon JongShin, Kim JunHo, Seo JangHoon, Heo JiWoong, DuJun of BEAST
Pariticpants: GFriend (YuJu, YeRin, UmJi, EunHa); I.O.I (SoMi, YuJeong, ChungHa, SoHye); APink (BoMi, NamJoo, Eunji); BtoB (EunKwang, IlHoon); Cosmic Girls (DaYoung, SooBin, EunSeo); DIA (ChaeYeon, HeeHyun); KangNam; SolBin of LABOUM
Must Read : MBC's "ISAC" 2016 Chuseok: Lineup (Updated)