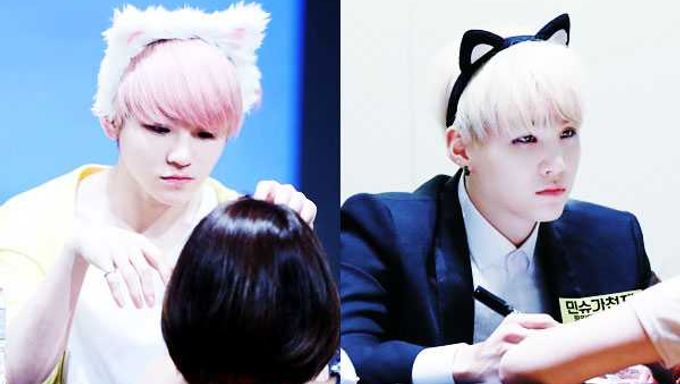 Kpopmap has compiled idols who share many similarities.
Since public's taste is generalized in the wave of trendy style, so many popular celebrities share common traits, like attractive looks and warm-hearted personality. Not like the common obvious features, some idols share specific feelings with other peer idols. The idols emit similar feelings and it can confuse fans sometimes whether they are experiencing Déjà vu while looking at one of the idols. The similar idols are arranged as a couple by couple. Let's see who are those similar ones.
Must Read : Baekhyun, Woozi and Changjo Who Look Like Other Stars
Three couples have been picked.
EunKwang (BTOB) & SeungKwan (SEVENTEEN)
Sweet smile. Those two idols look alike as if they are brothers. This becomes clearer when they smile. The sweet smiles they make are so similar.
SUGA (BTS) & WooZi (SEVENTEEN)
Attractive small eyes and cute charm. Man can be cute? Yes for those two hot idol boys, SUGA and WooZi. Bright hair color and attractive smoky make-up make them look more alike.
SUZY & Junior (GOT7)
Like first love in college. Those two idol stars look not similar, of course, but the aura the two emit is so similar. Both make people to remind of their first love in high school.