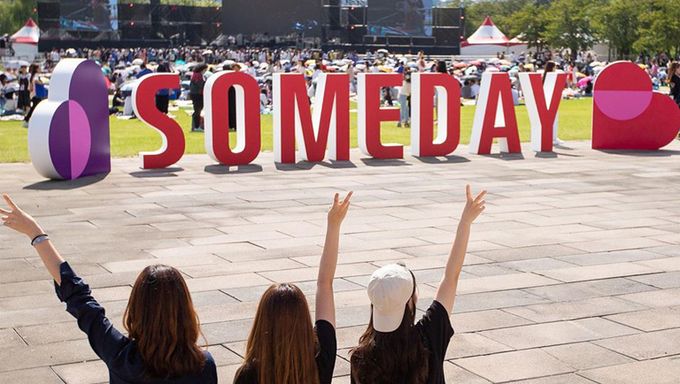 "Someday Festival" is held annually and this year, it is no doubt that they are back with amazing lineup for music lovers.
Although the pandemic is still on going, the organizers mentioned that they will be following the strict regulations set by the Korean government. Besides from K-Pop idols, those who will be attending will also get to listen to indie, R&B, ballad, hip hop and so on!
If you are planning to start autumn on a light note, definitely check out the lineup and ticket details below.
2020 Someday Festival
-Sep. 5-
Jang BeomJune
AKMU
Crush
Kim Feel
Peppertones
BTOB's EunKwang
SORAN
Cheeze
Super Junior's KyuHyun
THE ADE
-Sep. 6-
Ha DongQn
EXO's BaekHyun
Ha SungWoon
Lapoem
Rabidance
ChangMo
Park MoonChi
Eric Nam
[INFO]
Date: Sep. 5 and 6, Saturday and Sunday
Venue: Nanji Hanriver Park
Ticket: Link