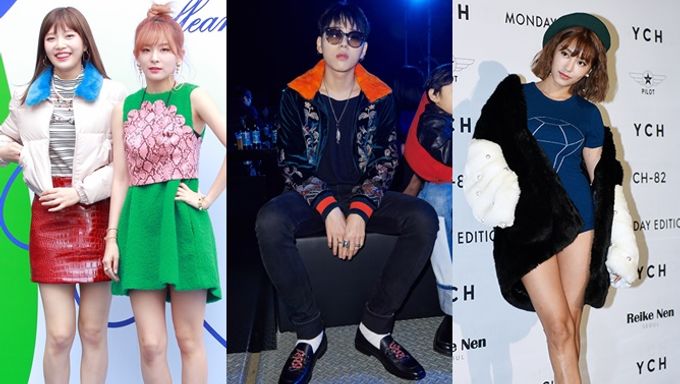 Seoul Fashion Week S/S 2017 is well underway, and that means the most fashionable K-Pop idols come out to play.
As an idol, one of your duties is to stay ahead of the trend, and there are quite a few names that comes to mind when you think of K-Pop fashion kings and queens. With Seoul Fashion Week for Spring/Summer 2017 collections already at its launching peaks, our favorite artists came out dressed in their finest. The week still has a few more days left of extraordinary nights, but we choose some of our best dress idols so far.
Must Read : Fashion King Kpop Idols 2016 Compilation
Which K-Pop idol during the Seoul Fashion Week S/S 2017 is your choice fashion king/queen so far?
1. SHINee's Key
2. AOA's HyeJeong
3. B.A.P's HimChan & JongYup
4. Seches Kies's Kang SungHoon
5. Hello Venus's NaRa
6. DIA's HeeHyun
7. AKMU's SooHyun
8. FIESTAR's Cao Lu
9. SPICA's BoHyung
10. SISTAR's BoRa
11. Cosmic Girls (WJSN)
12. HyunA
13. APink's NaEun
14. Im SeulOng
15. Wonder Girls' SunMi
16. Red Velvet's Joy & SeulGi
17. Rainbow's JaeKyung
18. SNSD's HyoYeon
19. 2NE1's DaRa
20. BLOCK B's Zico
21. Wonder Girls' YeEun