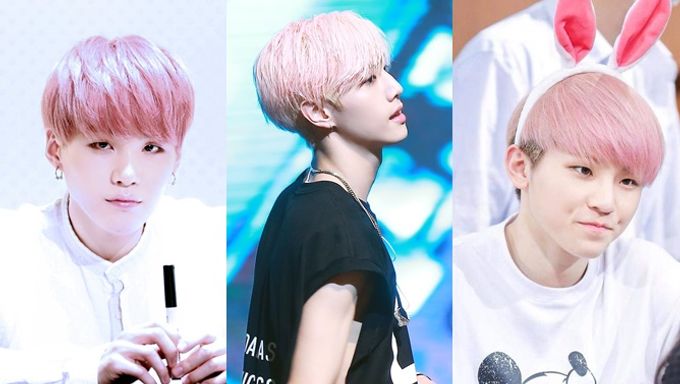 Who said pink was for girls? These 18 male K-Pop idols seriously own the pink hair game.
One of the hottest trends for K-Pop idols this past year as been hair color - more specifically, pink hair color! We know how cute and bubbly it looks on the ladies, but there are some stunning men in K-Pop who dare to go pink. And they slay it.
Must Read : K-Pop Poll: Who Rocks Pink The Best?
We've compiled 18 K-Pop boys who look absolutely pretty in pink. Check out which look you love best!
1. EXO's BaekHyun
2. BTS's V
3. SHINee's Key
4. SEVENTEEN's S.Coups
5. WINNER's JinWoo
6. BTS's Rap Monster
7. B.A.P's Zelo
8. EXO's Kai
9. BIG BANG's G-Dragon
10. SEVENTEEN's HoShi
11. EXO's Xiumin
12. BLOCK B's Zico
13. SEVENTEEN's Woozi
14. SHINee's TaeMin
15. EXO's SeHun
16. BLOCK B's U-Kwon
17. SHINee's ONew
18. VIXX's HongBin
19. GOT7's Mark
20. BTS's Suga
21. BIG BANG's TaeYang
22. SHINee's JongHyun