Group 24K performed at Paris, France for the last of their 8 Europe tour locations.
On 16th, 20 fans who were watching 24K's concert experienced nausea and breathing problems and passed out, making the medical crew and concert staffs tense. The concert this day had 1000 fans in the venue, making it a successful concert.
These "passing out" events happened near the end of the concert. One, two people passed out first, followed by 20 people passing out at once at the last ending stage. Medical crew that were on standby attended to them immediately and gave them emergency aids.
Some were unable to wake up even when the performances ended, making the medical crew and the concert staffs nervous.
24K members were unable to leave the venue for 30 minutes due to their worries for these fans. 24K members, who were watching them with worries, waited till the last fan woke up, comforted her for 10 minutes, and even took a picture with the fan before they left the venue.
24K's management company, Choeun Entertainment stated, "Europe fans had great passion and cheers. We feel that 24K has firmly stated their grounds in Europe through these concerts. It was so successful, numerous concert promoters of each country asked us to hire them for 24K's concert promotion."
24K, who have toured UK, Italy, Finland, Germany, Poland, Portugal, Romania, and France, will take a rest then start the preparations for their next album.
Must Read : MV )) 24K – Bingo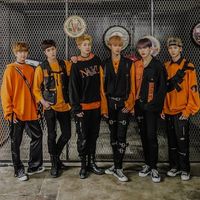 Became a fan of 24K
You can now view more their stories