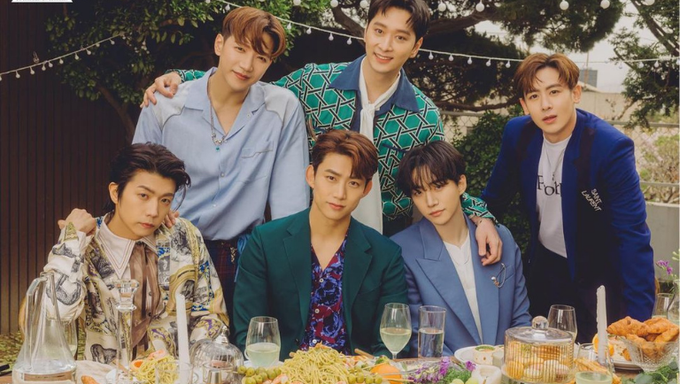 2PM is back with their first comeback in 5 years! Members Jun.K, Nichkhun, Ok TaecYeon, WooYoung, JunHo, and ChanSung are back on stage and it has been well worth the wait!
Their 7th full-length album "MUST" was released on Jun. 28. The title track is called '해야 해 (Make It),' and it is already playing on repeat on our playlists. In fact, the music video has already surpassed 10 million views as of 7 am (KST) on Jun. 30.
Read all about this anticipated comeback below.
Concept
The goal of this album was to make it a must-listen piece of 2PM's discography, in their signature style. 2PM delivered their iconic sexy and seductive music style with emotional lyrics. These are all foreshadowed in their comeback trailer and visual film. The darker seductive side and the lighter emotional and sentimental side.
The title track 'Make It,' was written by WooYoung. He mentions that he wrote 'Make It,' wondering about, "What one must do if love comes around again," or, "What 2PM must do if they get the opportunity to come back again?" He wrote the song using these questions as a starting point.
'Make It,' shows us the feeling of being unable to resist an attraction and thinking about what one must do to realize it, regardless of what is going on around you. The boys are literally in a world that is coming to an end and exploding around them, but they can't help but wonder what to do about this irresistible pull that they feel towards a woman.
Fashion & Appearance
To go with their concept, 2PM's styling is reminiscent of their classic and sexy style that they've rocked over the years. It's all about the casual formal look, tousled wet hair, and slightly open button-up shirts. Their brighter colors come in silk fabrics and with v-cuts that accentuate their masculine bodies.
Dance
Fans were mesmerized by the 2PM live stages in their Mnet comeback showcase. On top of performing their new title track, 2PM performed two of their most iconic songs 'A.D.T.O.Y,' and 'Hands Up.'
The performances were slightly upgraded but still featured signature dance moves. Netizens have been raving about how the maturity of the members enhances the performances.
2PM PERFORMING ADTOY ON 2021🥵🥵🥵🔥🔥🔥 adulthood really hits different ya pic.twitter.com/UkcmBXBirh

— ☆ (@midnightfaerie) June 28, 2021
Catch the full performances below:
Songs
The album consists of 10 tracks that you can hear a preview of in their highlight medley. It is very interesting as it has an entire narrative, as opposed to most highlight medleys that feel like a compilation. Each song has a unique flavor, switching up the vibe and musical ambiance with each transition. This album has a song for every and any mood you may be in. 
WooYoung wrote and composed the title track 'Make it.' He also wrote the 6th track 'The Cafe.' Jun.K also wrote/composed 4 songs which include 'Ok or Not,' 'On My Way,' 'Hold You,' and the acoustic version of their 2015 hit song 'My House.' Whilst TaecYeon wrote and composed 'Champagne.' The remaining tracks consist of 'Intro,' 'Moon & Back,' and 'Two Of Us.' 
Episodes & Fun Talks
In the behind-the-scenes for 2PM's 2021 'My House,' performance, you can see that despite some members having come back from the military and spending time apart from each other, all of the members are still close. They joke around with each other in their spare time and even the production team has made a cute poster that asks, "Whose house is it today?"
Monday is Jun.K's house, Tuesday is Nichkhun's, Wednesday is TaecYeon's, Thursday is WooYoung's, Friday is JunHo's, Saturday is ChanSung's, and Sunday is all of the members' house. Which house would you want to visit?
Another fun episode was the 5th episode of "WILD SIX," where the members did various activities to test their teamwork. One of them was seeing how well their telepathy matches each other by striking a pose when they receive a keyword and seeing if the pose is the same. Needless to say that the boys have similar yet strikingly different ways of thinking.
Another game involved seeing whether they could communicate within a time limit using only their facial expressions. Check out the outcome in the video below.
What is your favorite song in "MUST"?
※You can vote multiple times without sign in.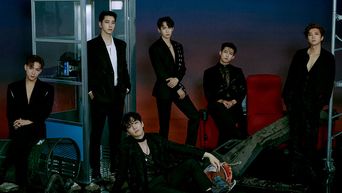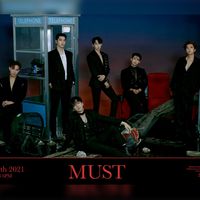 Became a fan of 2PM
You can now view more their stories