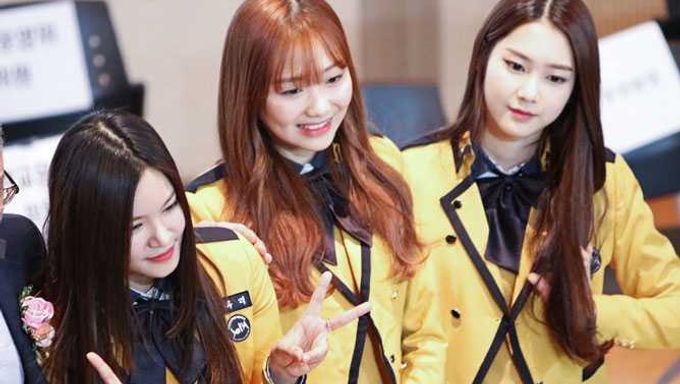 Why current idols prefer the art schools?
Most art schools admit absence because they officially approve TV broadcasting activity and trainee activity as the replacement of practical education. The schools are best educational environment for the current entertainers as they can be free to continue broadcasting activity.
School of Performing Arts Seoul
One of the specialized high school at Goong-dong in Guro-gu, Seoul. Especially, some top idol girls are in this school, and we can see unusual scene that a lot of journalists and reporters flock to this school in graduate ceremony every year. The best-known winter school uniform has been introduced by top stars in media many times. Idol girls from this school are MissA's Suzy, Girl's Day's HyeRi, Apink's Son NaEun, GFRIEND ShinB, Sulli, and idol boys are CNBLUE's Lee JongHyun, BTS's JungKook, EXO's KAI.
Hanlim Multi Art School
The rival school of SOPA is the very Hanlim Multi Art School. It is situated in Jangji-dong, Songpa-gu, Seoul. It accepts students based solely on 100 % performance test without previous school records, so students applying to entertainers can freely boast their talents. Idol stars being in this school are Girls' Generation's SeoHyun, BTOB's Yook SungJae, WINNER's Nam TaeHyun, f(x)'s Krystal, Dalshabet's SuBin and more.
AnYang Art High School
"AnYang Art High School" was the only art school that solely has department of theater and film in Korea. The school has turned out many excellent highteen stars. However, this trend has changed nowadays as some new schools that show off specialized education in entertainment and broadcasting.