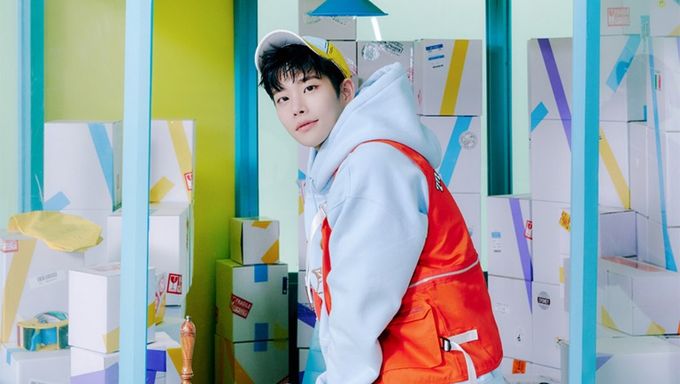 One of the most highly anticipated solo debuts of 2021, that of ASTRO's MJ, is finally around the corner. Our very own "Happy Virus" is counting down the days until the release of his first-ever solo production: 'Get Set Yo'. Slated for release on the 3rd of November, 2021 at 6PM KST, 'Get Set Yo' will mark a historic moment for AROHA and the K-Pop industry as we finally get a complete projection of MJ's personal musicality.
Here are 3 big reasons to look forward to the grand solo debut of ASTRO's MJ!
1. The genre
'Get Set Yo' is described as a semi-trot song and will feature the talented young trot prodigy, Kim TaeYeon. Semi-trot is a subgenre that incorporates elements of modern K-Pop with the addictive chase of trot. Not only is it refreshing to see a K-Pop idol make their solo debut with a genre other than pop but it is also an indicator of MJ being true to himself and his art on this new path. After all, regardless of where you're from, how old you are, or what you do, the charm of trot will have you up on your feet, swaying to the rhythm. 
2. A dream come true
'Get Set Yo' is not MJ's first foray into the world of trot. For newer fans who might not know, MJ appeared on "The King Of Mask Singer" and performed Park HyunBin's 'Trust Oppa', making him one of the few artists who chose to perform trot on the show. After revealing his identity, MJ shared that he sincerely dreams of going solo with a trot song one day. This was back in 2019. In 2020, MJ debuted in the project trot group SUPERFIVE and released 2 digital singles 'Hello' and 'All Eyes On Me'. As such, 'Get Set Yo' is essentially MJ's dream come true. 
3. A vocal carnival 
MJ's vocal quality stands no comparison but if we were to look at the industry as a whole, MJ indeed has one of the strongest vocals among idols and non-idol singers alike. With trot being a vocal-heavy genre that relies on inflections and control, MJ is perfectly in his element, standing in all his glory, ready to show the world what he's made of. MJ's solo debut is not only the start of something brilliant but also culturally significant and we couldn't be more excited for the release. 
AROHA, are you ready for MJ's solo debut? Share your thoughts with Kpopmap in the comments section down below!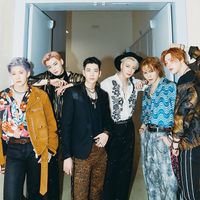 Became a fan of ASTRO
You can now view more their stories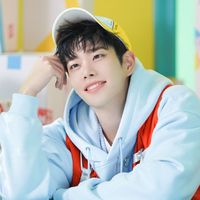 Became a fan of MJ
You can now view more their stories